Valiant Hearts: The Great War game for iOS is out now and looking to put tears in your eyes
6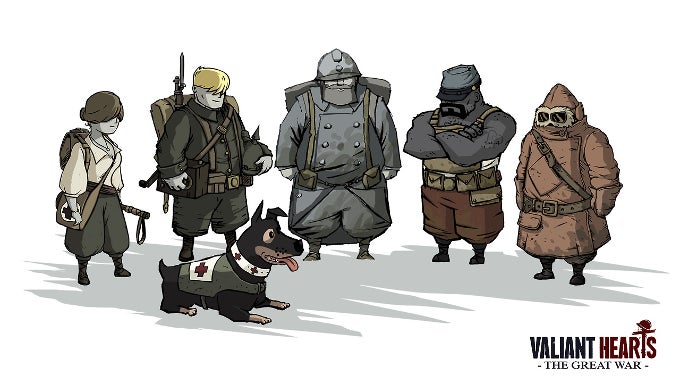 Valiant Hearts: The Great War is an adventure puzzle game by Ubisoft, that was released for consoles and desktop earlier this year, and has now been ported to iOS.
Set during the events of the first World War, the game presents itself in a graphic novel style and puts gamers in the shoes of 6 different protagonists (5 soldiers and a dog), exploring their dramatic story (inspired by real letters surrounding the World War events, as Ubisoft claims). It arranges dynamic and fun mini-puzzles and arcade sequences right next to the dark, gritty truth of the World War. The console versions have received all-around positive reviews and the story has been found to be touching by many.
The controls are simple enough. Usually, you control your character by either touching the left or the right half of the screen. Actions are done via context-based taps; for example – tapping on an object to pick it up. Some levels have you solving riddles, a-la point and click adventure games of old; others test your aiming skills with a throwing system, similar to Angry Birds; others are purely reflex-based grinders.
The gameplay is varied, the animations are smooth, the soundtrack is superb, and the story cuts deep – needless to say, we like this title. It may be a bit steep, though, as far as mobile game pricing goes. The game is divided in four episodes. Purchasing the first one will cost you $4.99. The other three can be obtained via in-app purchasing them for $3.99 each, or a $8.99 bundle. So if you just buy the app and the episodes bundle, the whole game will end up costing just shy of $14.