This VRS Design case for Galaxy Note 7 is seriously tough, cleverly practical
8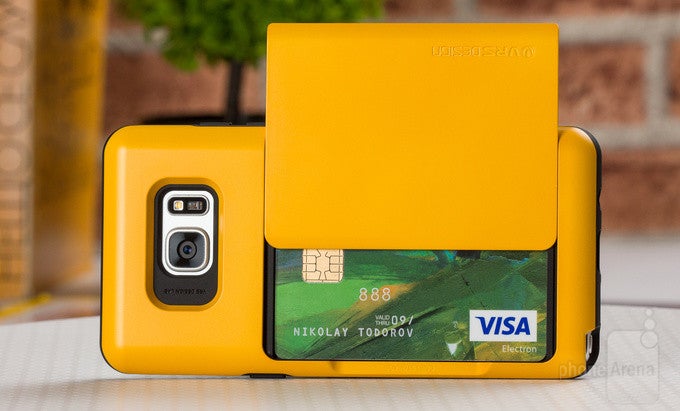 This story is sponsored by VRS Design. PhoneArena's opinions in this article have not been affected in any way!
$270 – that's what it costs to replace a cracked Samsung Galaxy Note 7 display. The back isn't cheap to repair either. Clearly, this isn't a phone you want to drop, no matter how tough that layer of Gorilla Glass 5 is supposed to be. This cleverly designed case, however, is built to protect the Galaxy Note 7 from rough, serious drops, and it even has a neat trick up its sleeve – a credit card compartment.
Introducing the Damda Glide case by VRS Design – an accessory blending durability with functionality.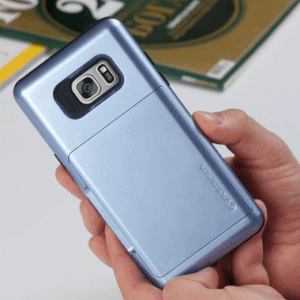 While protecting your Galaxy Note 7, it can also store up to two credit or ID cards. What's really cool is that the card compartment's cover is spring-loaded – you just slide to the side to reveal whatever's in it. It is a clever solution and a convenient one as well. It takes ingenuity to implement such a mechanism in a device of such proportions.
But above all, this is a case made to last, seeing that it meets and exceeds military standard drop tests (MIL STD 810G-516.6). It has been shown to provide total protection in a series of 4-feet drops, with the Galaxy Note 7 inside it sustaining zero damage after 26 runs.
We can see where this level of toughness comes from. The Damda Glide is a thick case comprised of two tough armor layers – a hard polycarbonate external shell and soft polyurethane piece cushioning the handset from the inside. Yes, the accessory does add a considerable amount of bulk, but in exchange, your Galaxy Note 7 will be protected against some serious abuse. The impact force of corner drops, in particular, is absorbed by the soft TPU layer surrounding all sides and corners. Meanwhile, the raised lip around the display ensures that the glass won't come in contact with flat surfaces if the phone is lying face-down.
Thankfully, the rugged design of the VRS Design Damda Glide doesn't make the Note 7 any less accessible. All ports and connectors are at your disposal, and you don't have to take off the case to use the S Pen, to plug in your headphones, or to recharge your phone. The polyurethane surrounding the screen does not prevent us from using the software's Edge UX functions. Also, the tactile feel of the volume and power buttons has been retained to a great extent. And we're pleased to say that the extra grip provided by the accessory makes playing games more comfortable.
So, how do you get one of these? The Damda Glide is already available for $39.99 on its maker's web site. It is available in 7 colors, including 4 picked specifically to complement the Note 7's original design. Feel free to browse the
VRS Design online store
to learn more about the Damda Glide, or check out the whole VRS Design
collection of Note 7 cases here
.