Update to Google Messenger lets you decide which color represents each of your contacts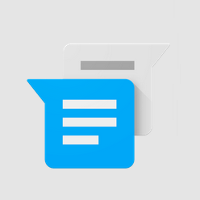 With Google Messenger, the app used to automatically decide which color would be assigned to a particular conversation randomly. But following an update to the app, you have the power to decide if your buttoned-down friend from NYU Business gets a somber shade for his interactions with you. You might even decide to give that girl you met at the Christmas party the other night, a more lively color. Hitting the People and Options button from the overflow menu will allow you to decide which color to assign to each contact.
In addition to giving you the title of "
Color God
," the update to Google Messenger also brings some Material Design related animations to the app. Users had been complaining that the older animations carried a lag and a delay, when messages would slide across the screen. Nothing like a delay to screw up a real-time text conversation.
According to the changelog, the update now allows users to take pictures and videos directly from the app, and share them easier. Audio messages can now be sent to your contacts. Looking for a particular name, address or word? After the update, you can search through contacts and conversation threads to find what you are looking for. And if you don't feel like getting interuppted by an SMS, you can block those who are wasting your time by sending you messages you don't want to read at the moment. And Google Messenger now has support for emojis and message archiving.
The update has started making its way around, and could already be waiting for you at the Google Play Store. If you've yet to install Google Messenger, simply hit the install button. Otherwise, go directly to
My apps
and see if the update is all ready to go.
source: GoogleMessenger (
Android
)