Update to BlackBerry 10.2 to bring support for Android 4.2.2
9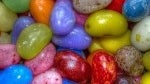 You might recall that back in 2011, BlackBerry offered a way for owners of its
BlackBerry PlayBook
to run Android Apps on the slate
, based on Android 2.3.3. For some of you, that Android build sounds like something that Thomas Edison used when he said, "
Watson, come here. I need help with my router.
" So fast forward we go to 2013 and once again, the team at Waterloo has the brilliant idea (no sarcasm) to let BlackBerry users experience apps from Android 4.2.2.
The reason this is a very smart move on the Canadian OEM's part is because not many developers are excited about taking the risk and spending the time, money and effort required to write an app for a platform that has not earned its stripes yet. So by allowing Android apps to run on the BB10 platform, apps that might not have been written for BlackBerry become available for BlackBerry users to use. If you don't think that the lack of one particular app is a big deal, consider the way Instagram knock-offs have populated the Windows Phone Store.
BlackBerry announced on Thursday the beta release of the BlackBerry Runtime for Android Apps and Plug-in for Android Development Tools for BlackBerry 10.2. Features from Gingerbread will continue to be supported along with new Android Jelly Bean features like Fragments, embedded fragments, animation framework and hardware acceleration. BlackBerry wants to remind you code jockeys out there that this is just a beta release, so there will be bugs for the time being. While support for JellyBean will come later this summer in the BlackBerry 10.2 device simulator, developers can check to see if their apps run over Jelly Bean by snagging the BlackBerry 10.2 Beta SDK OS.
The Android Runtime tools now cover Android SDK levels 10 through 17 which covers about
two years worth
of Android OS builds. To see how to use all of these tools, visit the sourcelink. For Android developers, this opens up their wares to a smaller audience that is dying for some quality apps.
source:
BlackBerry
via
AndroidPolice
Recommended Stories