Update: T-Mobile JUMP! On Demand still exists, reps already getting "re-education"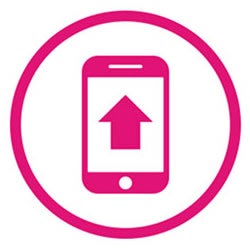 Last week, it seemed as though T-Mobile was
sunsetting the JUMP! On Demand
program which allows users to upgrade their phone up to three times a year (assuming you're okay with getting put on a new 18 month device payment plan each time). However, after some chats with T-Mobile, it appears that isn't true although T-Mobile has admitted it needs to "re-educate" its employees about that.
A T-Mobile spokesperson reached out to clarify the issue and confirmed, "JUMP! On Demand is available in all retail channels for new and existing customers. We apologize for any confusion, and are working to resolve the miscommunication you experienced."
The spokesperson could not elaborate on why both an in-store sales representative and a phone representative who took the time to check with a supervisor both ended up saying that the JUMP! On Demand plan was being "phased out" and was no longer available. The spokesperson also had no asnwer as to why a PhoneArena reader (WakaFlakaD) who works in a T-Mobile store claimed the plan hadn't been offered for six months and another reader (Briankerosene) said the plan was being phased out.
FEATURED VIDEO
But, we were assured that the "re-education" process for employees has already begun and if anyone does run into a problem with a rep who claims the JUMP! On Demand program is no longer available, they should ask to speak with the manager on duty. So, if you want your frequent upgrades, you should be able to get them.