Exclusive: T-Mobile no longer offering JUMP! On Demand for new customers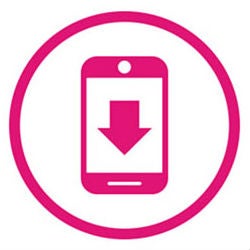 T-Mobile hasn't made any announcements, but if you go to a T-Mobile store to try to sign up for its JUMP! On Demand option for more phone upgrades, you won't be able to. And, to make matters worse, not even T-Mobile representatives have are fully up to date on the change.
I learned this because I went to a T-Mobile store to sign up for JUMP! On Demand and although I am a T-Mobile customer, I wasn't allowed to get on the plan. The representative at the store said that T-Mobile was no longer offering JUMP! On Demand for new lines, meaning the only option left to me would be the older JUMP! plan, which limits you to phone upgrades after paying off half of the price of your phone.
I thought it was a mistake at the store, so I called up T-Mobile support to confirm this and at first the phone rep wasn't even aware that T-Mobile was phasing out the On Demand plan and began to give me prices for phone upgrades. But, after explaining the prices for new devices with the On Demand option, he suddenly went on hold for a moment and came back saying that T-Mobile was indeed phasing out On Demand and I would not be able to get on the plan.
The representative didn't even know when the plan had been phased out and his best guess was on October 1st because he said he was still adding customers to the JUMP! On Demand plan in September. Those already signed up for the On Demand upgrade plan will be grandfathered in and allowed to continue on with the upgrades, but for the rest of T-Mobile customers, the best you can do is the old JUMP! plan.