Upcoming Nubia Z17 could be the first smartphone with 8GB of RAM
17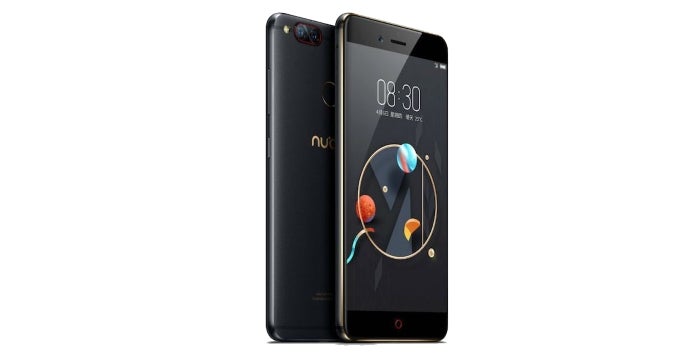 The Nubia Z17 will probably look like a bigger version of the Nubia Z17 Mini (pictured) that's already released
There's confirmation that an 8GB RAM phone, the Nubia Z17, is going to be released – possibly very soon. It's coming from China, of course, by virtue of ZTE's daughter brand Nubia. These phones tend to be high-end models with particular attention paid to design and innovative-semi-useful functionality like the
Nubia Z9
's touch-friendly display frame. Got to differentiate somehow, right?
Nubia's public relations team has confirmed this particular spec in Chinese social networks, while separate rumors point towards waterproofing and cheaper Z17 versions with 4GB and 6GB of RAM. The spec sheet itself is yet to be officially confirmed, but this model's rumor sphere suggests a 5.5-inch 1080p display with a haptic engine, the Qualcomm Snapdragon 835 processor, and a dual camera setup (23MP main, 12MP secondary). The operating system is said to be Nubia UI 5.0 on top of Android 7.1.1.
Other than boosting marketing hype, 8GB of RAM doesn't have much practical purpose right now. But it will in the not-so-distant future, when always-in AI assistants will be harnessing smartphones' computational resources to perceive and analyze what's going on around them and their users. Elaborate 3D and VR games will benefit from the additional room, too. So let's have the industry take its course!
ALSO READ