Unlocked Lumia 640 XL now available for only $79.99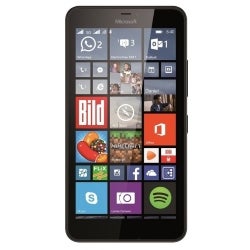 If you want to score a reasonably capable smartphone for a sub-$99 price, head to deals website Daily Steals where the unlocked Lumia 640 XL is being sold for $80, a cool $20 below the AT&T-locked variant sold for $99. Not bad for a smartphone that used to cost $250 on AT&T subscription and $300 unlocked, huh?
Then again, this year has seen the Lumia 640 XL's price fall quite dramatically, first to $150 in July and then to $100 in October at AT&T, and $200 unlocked from Microsoft. Was the 5.7-inch Windows phablet overpriced from the get-go, or is it simply on its way down to the bargain bin? You are free to decide.
In addition to a 720 x 1280 resolution screen, the 640 XL features Qualcomm's Snapdragon 400 chipset, 1GB of RAM, 8GB of storage, a 13MP camera with Zeiss optics, and a replaceable 3000mAh battery.
FEATURED VIDEO
Needless to say, you could do way worse for $80, although Windows Phone
8.1
is rather outdated and the operating system is still something of an acquired taste. The smartphone is eligible for a Windows 10 Mobile upgrade, though, but that's yet to happen.
Lumia 640 XL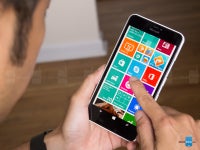 source:
Daily Steals
via
Neowin