Unlocked GSM Galaxy Nexus available for $429 for one day only
14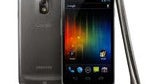 Have you been wishing you could get a
Samsung Galaxy Nexus
on AT&T or T-Mobile? Sure, you could import one, but that tends to add a premium to the already pricey full retail price. Well it looks like you may be in luck, as for one day only (just under 13 hours as of this writing) you have a much more cost-effective option: 1SaleADay has the unlocked GSM version at just $429.99. All you have to do is swap in your AT&T or T-Mobile SIM card and you're up and running.
With the advent of the
HTC One
series, and the
Samsung Galaxy S III
on the horizon there are beefier hardware specs coming that will surpass what the Nexus can offer, but for those of you who want stock ICS this is still the best choice out there. We don't know when (or if) the Galaxy Nexus will show up on any non-CDMA networks here in the 'States, so if you've been pining away for Google's latest and greatest on your network you probably shouldn't pass this deal up.
Hit up the source link for more!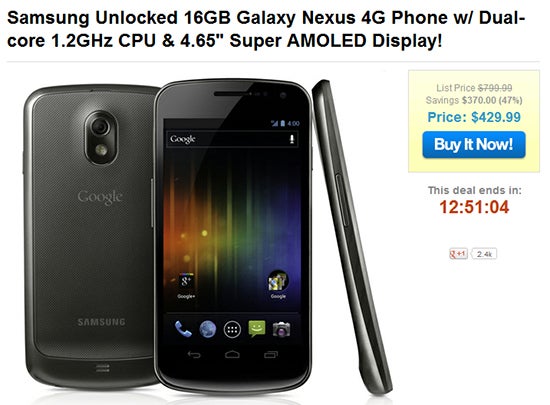 source:
1SaleADay.com
via
BI