Universal excited for Google streaming music service
3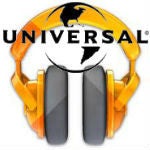 A couple days ago we heard that Google was in talks with recording companies, and was planning to bring its own
music streaming service
to a market that is already pretty saturated with streaming services. Google's service still hasn't been confirmed as real, but Universal has gone on record saying that it would be excited to see Google enter the market.
The idea for Universal Music Group is that while streaming services are good, there needs to be a "funnel" to get the users there. Spotify, Pandora, Rdio and the rest are all well and good, but they can only reach so many users. But, Universal thinks that Google could be very different because Google could potentially leverage "its hundreds of millions of users through search, [and] YouTube with its more than 800 million users" as funnels to its music streaming service. Of course, while Google could certainly use YouTube as a solid funnel, messing with search results is on way too many government radars, so we wouldn't expect Google to do that.
Digital revenue was up 9% for the music industry in 2012, and streaming services are said to have made up about 10% of that digital revenue. So, maybe there is room enough for Google in that space.