Unique calculator app is free for one week only in the Google Play Store ($3 from the App Store)
8
If you miss those days of writing down your math problems with a pencil and a piece of paper, you're probably going to
love the MyScript Calculator 2 app
(via
Android Police
). Unlike other calculator apps that use the number keys and some other symbols from your virtual or physical QWERTY keyboard, MyScript Calculator 2 uses your finger-written equations and instantly comes up with the answer.
You can scratch out digits if you want to change a number in the equation, draw the percentage symbol (%) to calculate a percentage, and a "?" can be used as a variable. You can also drag and drop numbers, and even if an equation uses multiple lines, it is still treated as one problem to be solved.
When you install the app, you'll go through a brief tutorial. Once you grasp the concept, you use your finger to write out equations on the touchscreen display of your iOS or Android phone. The equation is read by the app and quickly converts from your handwriting to an easy to read text. And just as fast, the answer appears on the screen. You can even do square roots, algebra, trigonometry and more. Calculations and answers can be saved, and any problem can be shared to friends, family or social media.
Now here's a math problem for you. What is $2.99-$2.99? The answer, of course, is zero. And that is how much you have to pay to install the the MyScript Calculator 2 app on
your Android
phone for the next week. After that, it will cost $2.99 to download from the Google Play Store. Those with an
iOS device
have to pay $2.99 for the app right now.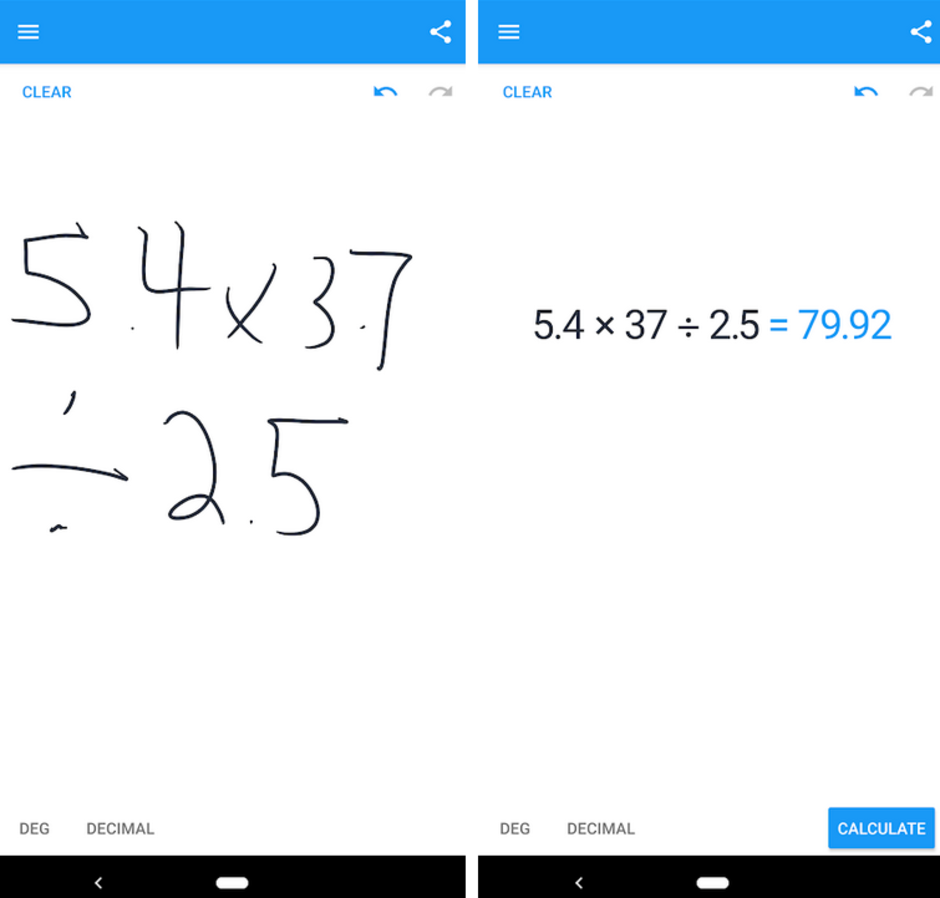 My Script Calculator 2 lets you input equations with your finger