"Unannounced" handsets causing AT&T to prep its network?
This article contains unofficial information.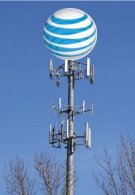 You always hear about those horror stories on how poorly AT&T's network operates – it's even made more known by the voice of iPhone users nationwide. And there's no end in sight with customers consuming data like its nothing, but new rumors may point to a possible overhaul in AT&T's network. BGR is reporting that the number two wireless carrier has been meeting individually with regional executives to inform them about some changes that are expected to happen with the network. From the sounds of it, there are some unannounced devices and future ones that use "heavy data" which will require them to prepare their network to accommodate these handsets. Finally, existing data and tethering plans will change when the network is able to "sufficiently handle the load." Let's just hope that the preparation is in place right now so that complaints about are kept to a minimum down the road.
source:
BGR