Ubuntu planned as one OS from mobile to desktop by 2014
8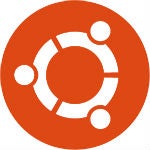 We've known for a while now that Ubuntu is slowly making the transition to mobile devices, but Canonical founder Mark Shuttleworth has finally laid out the plan for Ubuntu, which is to have it as one OS from mobile to desktop by 2014. We've seen the work of
Ubuntu for Android
, which seems to be something of a stopgap measure while the real work is going on.
Ubuntu for Android will allow mobile devices to dock and become full Ubuntu desktops, transitioning data across as necessary, including open browser tabs, etc. Work is also going on to adapt Ubuntu for use on mobile devices, starting with a developer release and
installer for the Nexus 7
. To start, developers will work on the system processes and battery usage, and while Shuttleworth says that Ubuntu is already touch-ready, it is still a desktop OS, and won't be ready for mobile use until April 2014 with Ubuntu 14.04.
More interestingly, Shuttleworth says that "no OS ever succeeded by emulating another OS. Android is great, but if we want to succeed we need to bring something new and better to market." So, while both will share the Linux kernel, the plan is to offer something unique with Ubuntu although it isn't quite clear what that will be.