Ubuntu coming to smartphones and tablets
14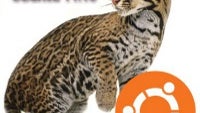 Ubuntu is certainly the most popular Linux distribution among consumers and with recent versions it has been evolving quickly adopting the new Unity UI while keeping the same solid Linux core. Most importantly, it's free and open source, and that's why the decision of Ubuntu maker Canonical to
move to smartphones, tablets and smart TVs
is very enticing.
Mark Shuttleworth, the founder of Ubuntu, is expected to bring the announcement today at the Ubuntu Developer Summit. In a nutshell, Shuttleworth plans to focus on releasing Ubuntu 12.04 in April next year. That would be a long-term support release of the OS introducing as big of a push in stability as possible along with the final visual touches to the Unity UI.
Right after that on the Ubuntu to-do list? Mobile devices and smart TVs.
"This is a natural expansion of our idea as Ubuntu as Linux for human beings. As people have moved from desktop to new form factors for computing, it's important for us to reach out to out community on these platforms. So, we'll embrace the challenge of how to use Ubuntu on smartphones, tablets and smart-screens,"
Shuttleworth said.
Preparing for launching on mobile devices, however, has been going on for eighteen months. Canonical has been discussing the possiblity with partners over all that time. The most critical partner, of course, is ARM, the dominating hardware architecture for mobile devices.
Now, the one UI to rule all platforms is not a new idea and that's where Windows 8 is obviously going to, but Unity has actually been there before as it launched last year. But while Microsoft is strongly pushing its platform and it's expected to roll out some time next year, the mobile Ubuntu is not something you should expect earlier than
April 2014
. At least that sound like a realistic timeline. Would you like to see Ubuntu on your phone? Why? Let us know in the comments below.