Ubuntu Edge gets its first $80k enterprise pledge from Bloomberg
3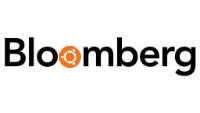 Earlier today, we reported that the Ubuntu Edge Indiegogo
crowdfunding campaign looks to be in danger
. That hasn't really changed, but there has been a new wrinkle added to the story, because the Ubuntu Edge has received its first pledge for the $80,000 "Enterprise 100 Bundle" from none other than Bloomberg LP.
The Enterprise 100 Bundle gives backers "100 Ubuntu Edge smartphones, plus access to best-practice workshops and 30 days of online support to help CIOs and IT managers integrate Ubuntu for Android into the workplace." So far, Bloomberg is the first backer to take this option, but
the support of Bloomberg could help to give the campaign a bit of a shot in the arm
.
Of course, there are a couple things that should be noted. First, even if all of the other 49 Enterprise 100 Bundles are sold, that only generates another $3.92 million for the campaign, and leave Canonical just under $20 million from its goal. Second, the legitimacy the campaign gains from Bloomberg support is somewhat undercut by the timing of this.
It's hard to ignore that Bloomberg waited until reports started circulating that the campaign would fail before pledging
, because it becomes a no-risk proposition. If this turns the campaign around, Bloomberg gets great press. If not, Bloomberg (along with all the other backers) gets its money back.
Still, it should be interesting to see if more companies jump in the ring, and if that could help stir up more individual support, which is what Canonical needs for this campaign to succeed.