Ubuntu Edge looks unlikely to hit crowdfunding goal
14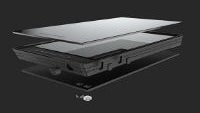 Canonical had a pretty ambitious plan to crowdsource the funding for the Ubuntu Edge smartphone. The company is aiming to gather $32 million to build the device, which would be a super device with bleeding edge specs in order to handle the dream of Ubuntu convergence. Unfortunately, it is looking unlikely that the Edge will hit its goal.
Last time we checked in on the
Indiegogo campaign
was 6 days ago when the funding total was at $7.75 million. As of this writing, the campaign has only gone up to $8.37 million; and, according to The Verge, only about 100 people "bought" an Ubuntu Edge in the last day. This followed an 84% drop in pledges in week two of the campaign.
Right now, we're halfway through, and there are only 15 days left for the campaign to reach its goal. But, according to statisticians, Canonical will fall at least $10 million short of the goal. Some are wondering if the planning behind the campaign was a bit flawed, because at the beginning the device cost $600, but as the tiers sell out, the price goes up so investors now have to drop $780 to get a device.