Ubik Uno hands-on
24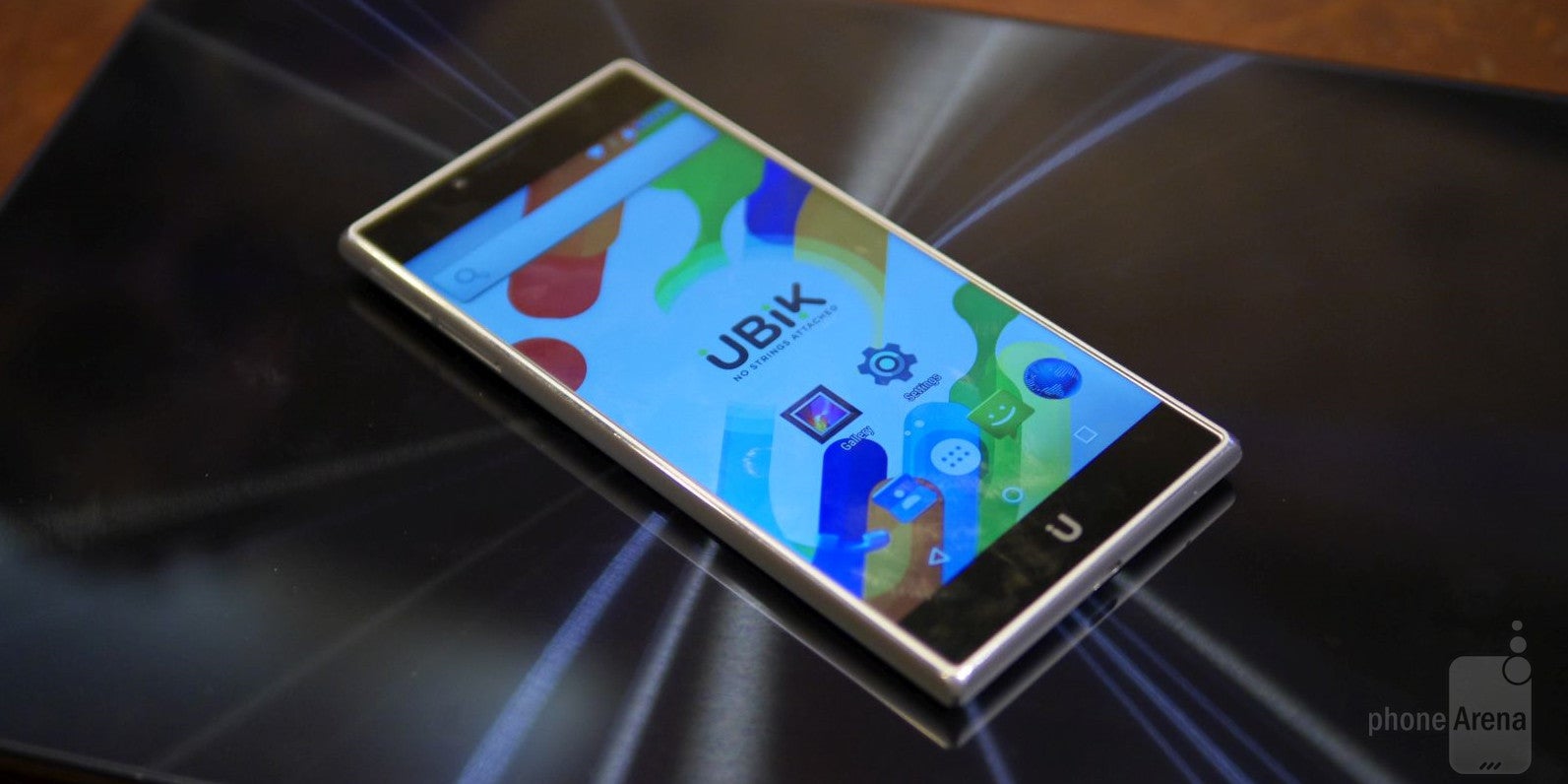 Kickstarter has been used to help promote and build interest in products (services too even), so when you're a company looking to break into the fledging smartphone market, it might proof fruitful to take the Kickstarter route to get your phone out there. That's exactly the intent of the Ubik Uno, a crowd sourced platform that will leverage Kickstater to not only help promote potential sales, but to also gather ideas to help develop and grow its community. So what is the Ubik Uno really? Well, it's being marketed as a no-bezel flagship smartphone with a true octa-core processor – one that can use all eight cores simultaneously for processes.
Design
Considering we're dealing with a pre-production model, we're forgiving about some of its loose ends at the moment – such as the case with some of its loose seams, which causes light from the display to bleed out through the sides. Despite that, it features a mostly plastic body with an aluminum frame. While the latter does nicely to accent the phone with a subtle premium quality, it still largely feels a bit cheap. However, what's striking is the fact that there's a no-bezel display at play here!
Display
Look ma, no bezels! A rare design choice employed by smartphones, as only the Sharp AQUOS Crystal being the only other notable phone to sport a no-bezel design, the Ubik Uno follows the same approach with its generously sized 5.5-inch 1080 x 1920 IPS display. Details, naturally, aren't a problem for this screen, since it produces enough crisp visuals for the eye. However, the screen seems to be a little on the washed out side, so colors distort at wide angles. Again, this is a pre-production unit, so the final product might have something better
Interface
Android enthusiasts will undoubtedly appreciate that the Ubik Uno is running a vanilla Android 5.1 Lollipop experience. Needless to say, it suffices enough to provide users with the rich power of Android. Taking into account that this follows the crowd sourced model, it's possible that certain enhancements and customizations might be made in the future – again, that all largely hinges on feedback from owners.
Processor and Memory
Utilizing a 64-bit based octa-core 2.2GHz MediaTek MK6795 processor with a generous 3GB of RAM, there are no surprises it runs so smoothly in our quick inspections – that's just expected, especially with stock Android in tow. What makes this particular chipset unique amongst other octa-core processors is that it's a "true" octa-core, one that can leverage its might by utilizing all eight cores simultaneously.
Stuffed with a lovely 64GB of internal storage, the Ubik Uno knows that the amount might not be enough for serious folks, so they ensure to please them by offering a microSD card slot for expansion.
Camera
No doubt, the 20-megapixel rear camera sensor from Sony will raise some eyebrows, as it's accompanied with a 6-element f/2.2 aperture lens, LED flash, 4K video recording, and a wide-angle 5-megapixel front snapper. We're delighted to see this hardware set in tow, but of course, it'll all boil down to its quality. We've seen similar cameras fail to deliver solid results, so we're hoping it'll be good with this one.
Expectations
The Ubik Uno is a respectably spec'd smartphone, one that pretty much follows in fashion to the numerous 'premium' Android mid-rangers we've been seeing in the space of later – like the Huawei P8 Lite, Asus Zenfone 2, and Alcatel Onetouch Idol 3. Even though it'll have an MSRP of $320,
early Kickstarter backers will enjoy discounts on the phone
.
In particular, the first 250 backers can snag it for $280, while the first 1,000 backers will be eligible to get it for $299. The pricing, of course, is in line to what we've seen from the competition, but its success will largely hinge on the phone's overall performance.