US customers disappointed with Apple's iPhone 7, new study claims
50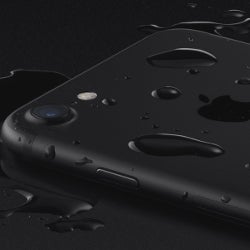 Apple's Tim Cook confirmed soon
after announcing the iPhone 7 and iPhone 7 Plus
that his company will not publish sales during the last first weekend of pre-orders, possibly in an attempt to lower expectations.
Now a new study shows that 67% of US respondents are highly unlikely to purchase the
iPhone 7
or
iPhone 7 Plus
. According to ReportLinker, while there's a decent percentage of iPhone owners who plan to upgrade to the new model, Apple's iPhone 7 does not seem to attract new customers as well.
No less than 85% of US respondents who own smartphones powered by OSes other than iOS do not plan to purchase the new iPhone announced by Apple earlier this month. On the other hand, 44% of US respondents who own a previous iPhone model are willing to upgrade to the new one.
One other interesting aspect reveled by the ReportLinker's study is the fact that customers in the US aren't interested in Apple's new
wireless headphones
, which have been included with the iPhone 7 and
iPhone 7 Plus
smartphones. In fact, 71% of US respondents seem very reluctant to purchase the
AirPods
for various reasons.
It's also worth mentioning that the study was based on the answers to the following survey containing 3 questions:
1. What's the impression of the iphone owners after Apple's announcement on Wednesday? Would it satisfy its actual customers?
2. Would owners of other smartphones change and buy one? Would it reach new customers?
3. After Apple's sales are dropping, would this new product help?
Unfortunately, we're not told how many people were willing to answer these questions, so we can't say how relevant it might be for the US market, but you can take a look at the infographics the company released along with the numbers we mentioned earlier.