*UPDATED* LG Chocolate 3 to be released July 13th
56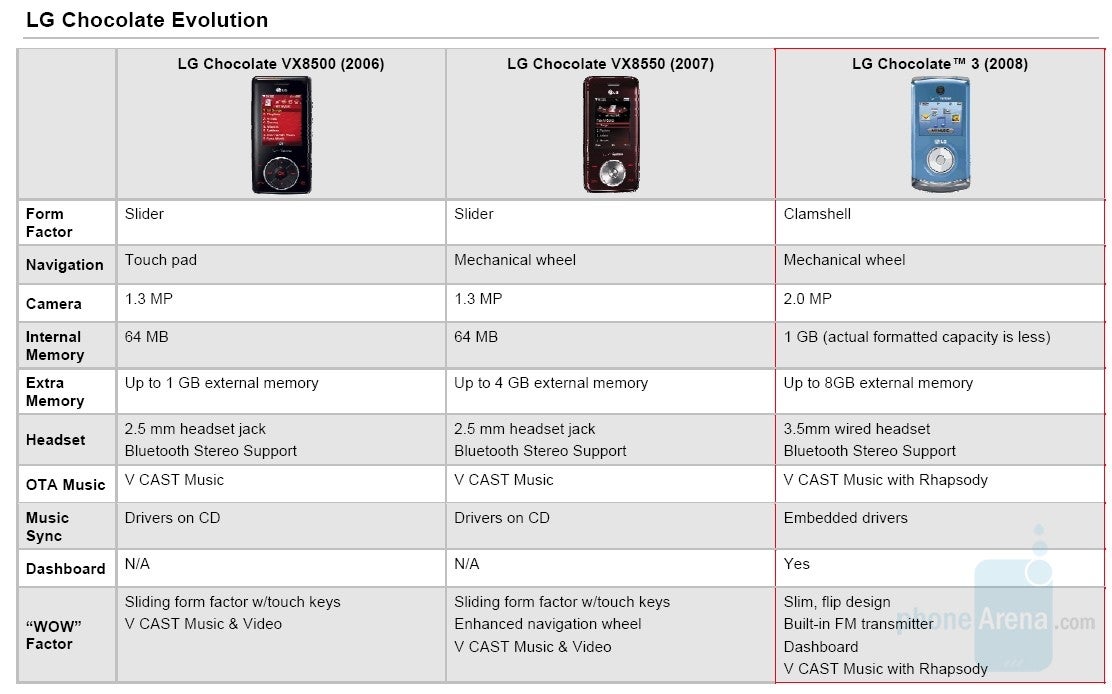 Beginning on July 13th, Verizon will introduce its new music-centric device, the
Chocolate 3
. Unlike the first two LG Chocolate phones that were sliders (
VX8500
,
VX8550
), the new VX8560 model will be a clamshell avaliable initially in Black and Light Blue. Features will include: 1GB of internal memory, microSDHC support up to 8GB, 1.76" 176x220 pixel external display with navigation wheel, 2.2" internal QVGA display, 3.5mm headset jack, 2MP camera, stereo speakers, and Bluetooth ver 2.1. The Chocolate 3 will also be the first Verizon device to have an integrated FM Transmitter so that you can listen to your stored music on any near by FM Radio Receiver. Pricing is expected to be $129 after $50 rebate with a 2-year contact, $199 after $50 rebate with a 1-year contract, and $299 full retail.
Thanks to a friend for sending this in!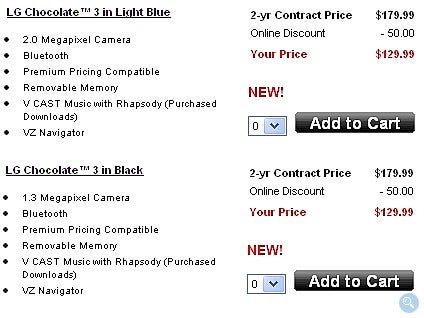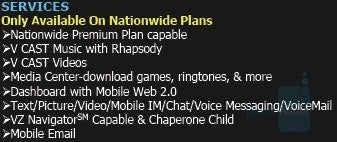 *UPDATE 1*
The Chocolate 3 can only be sold and activated on a Verizon Nationwide Calling plan. Customers using an older plan (such as Americas Choice) will have to update before purchasing.
*UPDATE 2*
Both the
Black
and
Light Blue
versions of the Chocolate 3 are now listed on Verizon's Testman site. New devices are often spotted on this site a few days before their launch. Pricing is shown at $129 after $50 rebate with a 2-year contract. We have also heard that the device
may
be available with older plans, but in order to use the services (Dashboard, Rhapsody), you need a Nationwide Plan.