U.S. Senators tell Canada's Prime Minister to reconsider using Huawei's 5G technology
8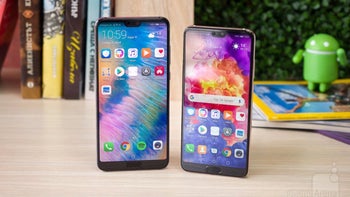 U.S. Senators Mark Warner (D-Va) and Marco Rubio (R-Fl) have sent a letter to Canadian Prime Minister Justin Trudeau, asking him to keep Huawei technology and equipment out of Canada's 5G network infrastructure. The missive asks Trudeau to "reconsider" using the Chinese manufacturer as a supplier for any part of Canada's next-gen wireless network. Even though U.S. lawmakers have been wary of Huawei since 2012,
with Congress calling the firm (along with ZTE) a threat to U.S. national security
, last month the Canadian Centre for Cyber Security ignored warnings about the company.
The U.S. concerns about Huawei and ZTE are based on their alleged ties to the Chinese government. There have been rumors that devices and equipment made by Huawei and ZTE spy on U.S. businesses and consumers on behalf of Beijing. Both firms have denied this. Still, earlier this year the U.S. government reportedly whispered in the ears of AT&T and Verizon,
scuttling the carriers efforts to carry the Huawei Mate 10 Pro
.
"While Canada has strong telecommunication security safeguards in place, we have serious concerns that such safeguards are inadequate given what the United States and other allies know about Huawei."-Letter from U.S. Senators to Canadian PM Justin Trudeau
In the letter to Prime Minister Trudeau, Sens. Warner and Rubio point out that Canada's former Deputy Minister of National Defense, Ward Elcock, agrees with the U.S. position on Huawei. In the letter, Elcock is quoted as saying, "I have a pretty good idea of how signal-intelligence agencies work, and the rules under which they work and their various operations. I would not want to see Huawei equipment being incorporated into a 5G network in Canada."