U.S. cellphone unlocking bill awaits Obama's signature after passing through the House
26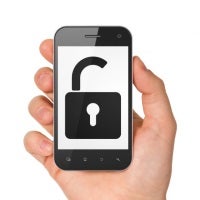 All that is needed is for President Barack Obama to put his John Hancock on the bill, and unlocking your cellphone will be legal once again. The House of Representatives passed the Unlocking Consumer Choice and Wireless Competition Act after the bill passed the U.S. Senate earlier this summer. The president has announced today that he will indeed sign the bill, so don't expect any Obama drama here.
The bill allows consumers who purchased a handset from a carrier, to request that it be unlocked. At the same time, a third party can also request that a phone be unlocked at the direction of the owner. Thanks to the bill, the owner of a cellphone no longer has to wait to see if his carrier will follow-up on a request to unlock a phone. If a handset was purchased under a contract, the terms of the contract must be fulfilled first. In other words, if you signed a two-year contract with Verizon, the terms of that contract must have been completed by the owner of the device first, before the phone can be unlocked.
The bill doesn't permanently allow cellphones to be unlocked. In 2015, the Library of Congress will reconsider the rule again, and will continue to do so for every three years. Laura Moy, staff attorney at advocacy group Public Knowledge, said that the bill will keep millions of cellphones from landfills. The law requires the reinstatement of an exemption to the section of the Digital Millennium Copyright Act that prohibited unlocking a phone. It also directs the Library of Congress to determine whether the same unlocking ability should be given to owners of tablets.
"The cell phone unlocking bill has a direct impact on Americans as we become more reliant on our wireless devices. This bipartisan bill is pro-consumer and pro-competition and allows for greater ease in the portability of devices. It will provide greater competition and more consumer choice."-Senator Chuck Grassley, (R-IA)
source:
NPR
,
TheVerge
via
Engadget