U.S. Magistrate Judge Paul S. Grewal says court cannot believe Apple in privacy case
24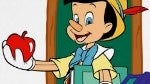 U.S. Magistrate Judge Paul S. Grewal has ordered that Apple detail to the court exactly what it is doing to find certain documents that the company was supposed to produce in a lawsuit that dates back to 2011. The suit alleges that Apple collected location data on thousands of Apple iPhone users even if they had disabled the geo-location feature on the phone. The Cupertino based company has refused to turn over certain documents for the lawsuit, saying that they contain sensitive information that could harm the company and its millions of customers if they were to fall into the wrong hands. Grewal wants Apple to relay to the court everything it is doing to produce the documents because the judge says that he can
no longer rely
on what Apple tells him in court.
Back in November, Judge Grewal ordered that Apple turn over the documents to the court and he says it is "
unacceptable
" that the company waited three months to verify that it followed his directions. As a result, the judge gave Apple until last Friday, March 8th, to show the court how it collected the documents that it was required to turn over to the plaintiffs. The company was ordered to produce information on the search terms it used, the dates of searches, individuals subject to the searches, and how many documents it turned up. Judge Grewal wants to see how and why Apple's document production has been limited and will offer an opinion on whether Apple made a "
good faith and reasonable effort
."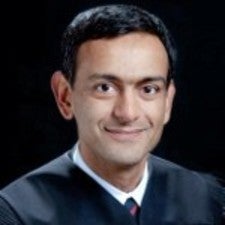 Judge Paul Grewal no longer believes Apple
Ashlie Beringer, an Apple attorney, told Judge Grewal on Tuesday that the failure of the tech giant to produce certain emails from Apple executives, including the late Steve Jobs, was a "
mistake
". She told the court that Apple's legal team had reviewed 8,000 emails the previous weekend and concluded that they should turn over email messages involving Jobs, marketing head Phil Schiller, and its former head of mobile software Scott Forstall.
But what really set the judge off last week was the admission by the company's Senior litigation manager Lynn Miller in a court filing, that Apple
inadvertently
failed to turn over to the plaintiffs six documents that it was required to hand over to them. Apple included those documents in a motion to dismiss the case.
The judge's order also gives the plaintiffs an opportunity to see how Apple reviews apps for its mobile devices. Apple had redacted the documents when it originally presented them to the court, saying that the information is a "
closely guarded trade secret
." Judge Grewal ordered that the information be unredacted and shown "under an attorney's eyes-only" designation.
source:
Bloomberg