U.S. ITC to investigate producers of graphic systems for smartphones and other devices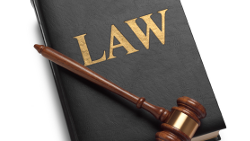 The U.S. International Trade Commission has announced that it is going to start investigating certain producers of graphic systems that are used in consumer products like smartphones. The graphic systems are imported into the U.S. where they allegedly infringe on patents that are owned by AMD and ATI. Those are the two tech firms that brought this matter up to the U.S. ITC. Among the companies that the commission is investigating are LG Electronics Inc, VIZIO Inc, MediaTek Inc and Sigma Designs.
The U.S. ITC will assign the case to one of its administrative law judges. The latter will make a determination whether the complaints alleged by AMD and ATI are valid. The complainants are seeking a limited exclusion order and cease and desist orders. Any devices found to contain components that infringe on valid patents will not be sold in the U.S. until a licensing agreement is agreed to. The devices that are part of the complaint include smartphones, tablets, wearable devices, graphics processors, integrated circuits, televisions and other consumer products containing such components and systems. The exact devices and models are unknown.
"The investigation is based on an amended complaint filed by Advanced Micro Devices, Inc., of Sunnyvale, CA, and ATI Technologies ULC of Markham, Ontario, Canada, on March 2, 2017. The amended complaint alleges violations of section 337 of the Tariff Act of 1930 in the importation into the United States and sale of certain graphics systems, components thereof, and consumer products containing the same that allegedly infringe patents asserted by the complainants. The complainants request that the USITC issue a limited exclusion order and cease and desist orders."-U.S. International Trade Commission
Orders announced by the U.S. ITC are effective when issued, and become final 60-days afterward. During the 2-month window, the U.S. Trade Representative can disapprove the orders for reasons having to do with U.S. foreign trade policy.
source:
U.S. International Trade Commission
via
Reuters