U.S., Canadian governments have their voice and text protected by BlackBerry's SecuSUITE
25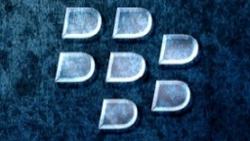 There is light at the end of the tunnel at BlackBerry headquarters in Waterloo. And no, it isn't from an oncoming train. The company has a well received handset in the
BlackBerry KEYone
, it
reported strong earnings for its fiscal first quarter
, and its cybersecurity offering is providing more protection for the U.S. and Canadian governments. SecuSUITE for Government, a multi-platform solution designed to offer end-to-end encryption for texts and voice calls, is now a part of BlackBerry Secure.
With SecuSUITE for government on the job, federal agencies are protected from eavesdropping and the service offers secure calls over both Wi-Fi and cellular networks. Since it works on all networks, federal agencies don't need to be forced to use a specific carrier. More than 20 governments around the world protect their communications using SecuSUITE.
"Call tapping is happening at an alarming rate. In today's connected world, restricting agency employees to only exchange classified information from the desk phone is no longer a viable option, but it could be the new reality if governments don't start securing calls and texts from mobile devices. Our governments need to be mobile and they need their conversations secure, or more importantly, BlackBerry Secure."-Alex Thurber, SVP, General Manager of Mobility Solutions, BlackBerry."
The program is the only National Information Assurance Partnership (NIAP) certified voice solution that works on smartphones and tablets powered by iOS, Android and BlackBerry 10. As BlackBerry continues to provide software solutions to governments, the company continues to masterfully navigate its new life as a provider of software focusing on cyber security.
via
CrackBerry