Typo to judge: BlackBerry's patents are invalid
12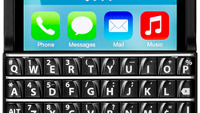 In a request made to a federal court in San Francisco, Apple iPhone accessory manufacturer Typo is requesting that the court dismiss
BlackBerry's patent infringement suit against it
. For those coming late to the opera, Typo is a company co-founded by Ryan Seacrest. Yes, it's the same guy who hosts
American Idol
and who has his fingers in the pies of many other broadcast properties. Seacrest came up with the idea of a snap-on QWERTY keyboard for the Apple iPhone after tiring of carrying a BlackBerry for typed communications and an iPhone for everything else.
The problem is that the design of the Typo QWERTY resembles that of the keyboard on a number of BlackBerry models, or so says the Canadian handset manufacturer. BlackBerry says that its patents have been infringed on. Typo has responded by saying that not only were the patents not infringed on, some of them are unenforceable because the design was widely available on QWERTY keyboards used prior to 1988. That was the year when BlackBerry received its first keyboard based patent. Typo claims that BlackBerry omitted this information in its application with the USPTO all those years ago.
Typo is asking for each claim against it to be dismissed with prejudice, which means that it cannot be brought up again in court. Meanwhile, Seacrest has a hit on his hands as Typo sold out of its January and February production, and new orders won't ship until the middle of March. The company states that iPhone users can type 50% faster using the product. Typo is available for the
Apple iPhone 5s
and the
Apple iPhone 5
.
source: Reuters