Two years ago, Apple Watch was born: here's what's happened since
49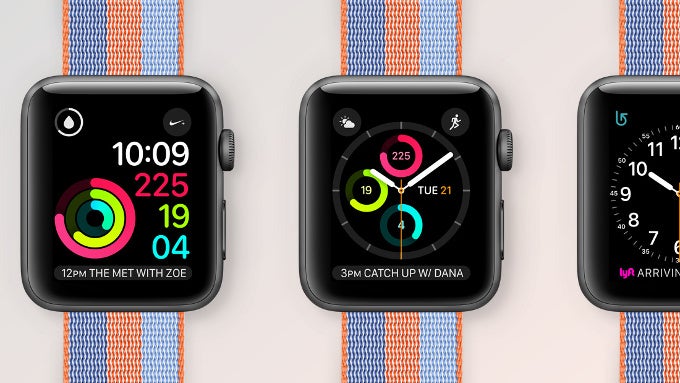 On April 24th, 2015, Apple started shipping its first smartwatch, a brand new device category that the company had been developing for years: the Apple Watch.
It's now been two years since the Apple Watch launched, it has undergone one major upgrade with the new Series 2, and it has gone through many software iterations, including a massive speed boost.
In the meantime, smartwatches in general have not been quite the hit that manufacturers had hoped them to be. The small start-up Pebble that started it all for smartwatch enthusiasts is now dead because it could not sell enough watches, companies like Fitbit are struggling to stay relevant, the Android Wear platform has to go through some major changes to prove itself worthy and it seems like smartwatches have still not found their raison d'etre.
Looking at all this, let's focus our attention on the Apple Watch and what has happened in its two years of existence. First, let's start with a quick timeline of the major events in the 2-year anniversary of the Apple Watch.
Apple Watch timeline
February 10th, 2013: New York Times and Wall Street Journal report that Apple is beginning to develop an iOS-based smartwatch with a curved screen
April 2014: Tim Cook tell The Wall Street Journal that Apple is planning to launch new product categories in 2014
September 9th, 2014: Tim Cook officially unveils Apple iPhone 6 and... Apple Watch, "the next chapter in Apple's story" ***Cook describes the Apple Watch as "a precise timepiece, a new intimate way to communicate from your wrist, and a comprehensive health and fitness device." This 3-in-1 explanation is similar to the way Steve Jobs described the revolutionary new iPhone as a 3-in-1 device: phone, internet connected device and music player.
April 10th, 2015: Apple Watch pre-orders start

April 24th, 2015

: Apple Watch official release date
June 4th, 2015: Apple announces plans to stock Apple Watch at its retail stores
August 24th, 2015: Best Buy announces it will start selling Apple Watch in its stores by end-September
September 9th, 2015: Apple Watch Hermes bands collection announced
November 6th, 2015: Apple Watch goes on sale in India and other markets
March 21st, 2016: New nylon bands and new color watch bands announced at Apple Event. Apple Sport model price cut by $50

September 7th, 2016

: Apple announces Watch Series 2 with water-protection, brighter display, GPS and faster chip inside. Cuts prices on the first generation Apple Watches and upgrades them. Apple Nike watch collaboration announced.

September 13th, 2016

: watchOS 3, the biggest software update for the platform arrives. It brings a big boost in app loading times, a dedicated Breathe app, a dock with favorite apps, a new Control Center, and more.
1. Is the Apple Watch a success or a failure?
Two years after the launch of the Apple Watch, there is still no one opinion on whether it has been a success or a failure for Apple.
There are two ways to look at the Apple Watch: firstly, it generates more revenue than any other smartwatch by a long shot, and secondly, it's clearly not a product that generates nearly as much revenue as iPhones and iPads. While Apple does not provide sales numbers for the Watch, Tim Cook has said that the Apple Watch has become the second-biggest watch business by revenue, falling behind only Rolex. Clearly, we have all the evidence to conclude that the Watch is now a multi-billion dollar business that is much bigger than any other smartwatch out there.
So it's up to you to choose your viewpoint: choosing to compare with other devices in its class means that you will see the Apple Watch as a success, and choosing to put it in the overall Apple corporate perspective, it's true that the Apple Watch has not become a game-changer like the iPhone or iPad.
However, we are not here to crunch numbers, we are here to answer the bigger questions around the Apple Watch: do people need one? What is it used for? What is it
not
good for? And can it ever become a must-have product like our phones. Let's go ahead and start with...
2. Why do people need a smartwatch?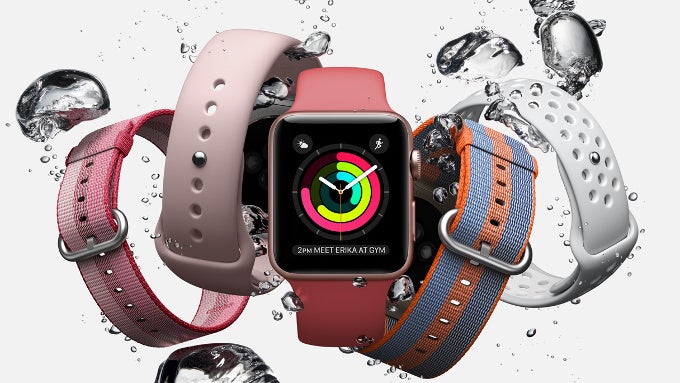 Here is Apple's official answer, in a single picture
People need a phone and are used to carrying one with them at all times, but do people need a smartwatch? And what should it do and what should it refrain from doing? Luckily, we don't have to write an essay on this topic: Apple itself has a very telling picture of the Apple Watch front and center on its website. Look at it closer: it's clearly a masterpiece of photography, carefully orchestrated to show the most important, the essential aspects of the watch. Analize it well and you will learn a few important things about what Apple views its Watch as.
The choice of a watchface is particularly telling: it shows that the watch is a timepiece, but above all it shows a fitness tracker. Notice that you have the daily rings, the running activity in the top right, and the watch itself in this most representative picture that takes a full screen over at Apple.com is shown in its nylon and sports bands. You can also see a weather app shortcut and a shortcut to the most recent appointment. From this picture, we can see that Apple knows that people use the Watch a lot for tracking their fitness, but also want to check the time, weather and calendar. What is not shown on this picture is notifications, another important aspect of the experience.
Apple Watch launched as a 3-in-1 device, but is now more of a fitness wearable with one-glance quick info
The Apple Watch and its meaning has changed over the years: the added speed boost has shown that Apple realizes that it is crucial for people to be able to just quickly glance and see information right away, rather than wait for apps to load or to chat on your apps. The digital crown is no longer the watch interface solve-it-all that Apple touted at start. The app drawer consisting of tiny, bubbly icons is rarely shown, as people have found it hard to navigate such small sized icons. The previously advertized feature that you can look on your photos on the watch is basically not promoted anymore. Most importantly, the Apple Watch is no longer advertized as a communications device. That aspect is not completely gone, but for less accentuated.
The perception of a smartwatch has changed at Apple, as the company now sees more clearly how real people are using the timepiece. And it has realized that a watch is definitely not for: heavy texting or social media, it's not about games. It has realized that the Watch has to be quicker than a phone, because people would instead just use their phones. It has realized that a $10,000 gold watch is an overkill and that most people buy the $300 sports model. It has realized that while apps are important, they are far less important on a watch than on a phone.
3. What has to improve in future Apple Watches
Looking at the competition, it's clear that the Apple Watch has a special place.
It is one of very few small smartwatches that also appeal to women. But other smartwatches have also shown that many things could and should improve in Apple's wearable.
We now have many Android watches with always-on display that lasts a couple of days, while the Apple Watch only lasts one day without the option to have its screen always awake.
We have learned that the digital crown is not that useful and that rival interface mechanisms like the rotating bezel on the Samsung Gear family is now commonly seen as a very viable alternative.
Last but not least, we have learned that many people prefer a round smartwatch that more like a traditional timepiece than this rectangular design.
And, of course, we have also seen independent smartwatches, that can place and receive a phone call without the need to connect to a phone.
Conclusions
At the end of the day, the Apple Watch is a popular device that is still trying to find itself. But while in its early days Apple itself seemed confused as to what and how will users use its Watch, these days it has a much clearer idea. And this knowledge will allow it to move quickly and decisively to make the Watch better. We already know that the company is hard at work on bringing full independence to the watch and the new AirPods work as a great combo with the Watch.
Is a major Apple Watch overhaul coming, though? Can we expect a round Apple Watch or a rotating bezel? We are a bit skeptical on that front. It's not impossible, but with all credible rumors pointing towards a huge push towards the upcoming Apple augmented reality glasses in 2018, a completely new category of a device, we'd think that Apple's thoughts are going towards that upcoming project rather than to an Apple Watch revolution. Only time can tell, though.