Two updates sent out to new Nexus 7 owners
10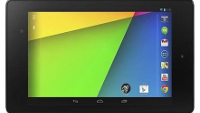 On Friday, we told you how
some retailers decided to put the new version of the Google Nexus 7 up for sale
before the already announced
July 30th launch date
. Those who were able to take one of the tablets home are reporting that two software updates were downloaded on the tablet its first day out of the box. The first update occurs when the tablet is connected to Wi-Fi for the first time, possibly during the initial setup of the slate. The tablet shuts down, re-boots, updates the build number to JWR66N and then returns you to the sign up process to allow you to finish signing into your Google acount.
The second update send out a notification from which you can decide to download it onto your tablet. Once it is installed, the build number updates to JSS15J and you are on your merry way. The updates appear to be minor in nature, perhaps including some last second tweaks and some bug fixes.
As we told you on Friday night,
Staples has sold out of both the 16GB and 32GB variants of the slab
and Amazon ran dry of the 32GB model. Shipping time on the latter is now
3 to 4 weeks
for new orders. Before you commit to that long a time period, we suggest checking out other retailers like Best Buy and Walmart. If all else fails,
there is the Google Play Store
which is accepting orders for both tablets, and will ship them no later than July 30th.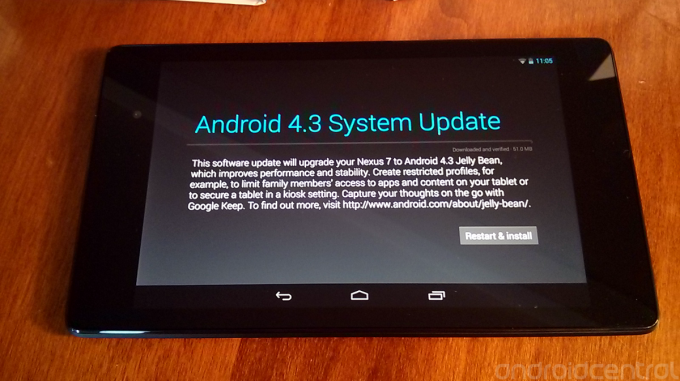 Two updates have already been sent out to owners of the new Nexus 7
source:
AndroidCentral