Twitter is working on an Undo button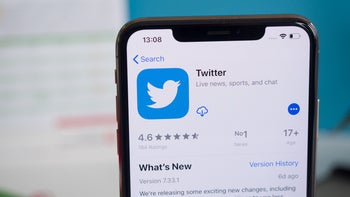 Judging by evidence spotted by reverse engineer Jane Wong, Twitter is working on a yet-unannounced Undo button. The feature will appear after the user sends a tweet. The point of the "Undo" button is probably to give the user the option to stop their tweet from posting shortly after hitting the Send button if a mistake has been made. This alleged feature could be the answer to the criticism Twitter has gathered for not having an edit button.
Twitter is working on "Undo Send" timer for tweets pic.twitter.com/nS0kuijPK0

— Jane Manchun Wong (@wongmjane) March 5, 2021
Over the years there has been pressure on the social network from the Twitter community to add an edit button.
Twitter's new "Undo" button seems like a partial solution, as it shows the company is still on the offensive about the idea to edit tweets.
The Undo button isn't the only new feature expected to come to Twitter. Recently, the network was spotted testing a Shop button that shows up in tweets including links to online stores, and earlier, the Super Follow feature was introduced, allowing people to charge for access to their tweets. We won't be surprised if Twitter has more goodies to show us in the near future.