No, Twitter isn't removing Likes from conservative Tweets, it's having issues globally right now
18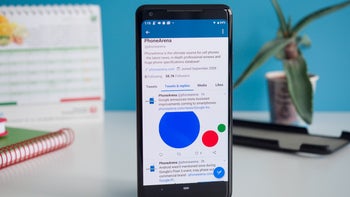 If you've experienced some weirdness going on on Twitter the past day or two, you're not alone. Reports of missing Likes and other unusual behavior have started showing up and naturally, people aren't happy,
SlashGear noticed
.
Some immediately thought that what they're seeing is just Twitter's next move to subdue the voices of conservatives on the platform, a group with which the social network has been at odds for a while.
One of the first to speak up was author Ann Coulter with the following Tweet:
Hey Twitter! This Tweet had THOUSANDS of "likes" an hour ago - suddenly it's down to 99. Twitter management is removing "likes" from conservatives now? pic.twitter.com/5W5mYp368Q

— Ann Coulter (@AnnCoulter) February 12, 2019
Some went even further with the accusations, like @StopMSMLies:
My notifications show that 23 people like the post just above this, and yet, twitter is only showing 10. This is how disinformation works. #TwitterIsHitler are so desperate they have to suppress likes. pic.twitter.com/HOHz0R6RJA

— MSM is FakeNews!! (@StopMSMLies) February 13, 2019
Sadly, as it's often the case, reality is far more boring than we want it to be. Twitter's official support account announced that there are issues with users all over the world and is working to fix them as soon as possible.
Some people around the world are experiencing an issue with notifications, Likes, and Retweets. We're working on resolving this and will follow up soon. We apologize for the inconvenience.

— Twitter Support (@TwitterSupport) February 12, 2019
Apparently, the problems are affecting Likes, Retweets and notifications. The abnormal behavior of Twitter isn't affecting everyone but there's no information about exactly what is triggering the disappearance of Likes in certain profiles.
Hopefully, the issues will be resolved soon and people will get back to arguing about their usual topics.