Twitter introduces QR codes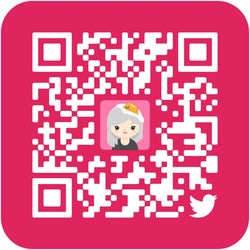 Twitter unveiled a surprise update to its platform yesterday. It appears that the blue bird is now getting personalized QR codes, which take people straight to your profile, when scanned.
The update was announced by Brittany Forks, a designer at Twitter, via her own account. What makes the situation a bit questionable is Brittany's explanation of the service, and we quote,
"they work like snap codes"
. It appears that Twitter is not ashamed to admit to borrowing from one of its social media competitors. In fact, its employees openly proclaim it during the feature's initial presentation, for some reason.
We're still not sure what was wrong with sending people your @ handle, instead of a QR code. Or just giving them a link to your profile, instead of physically handing your phone to them, so they can scan your fancy, colorful barcode. But, even if no one uses it, it won't hurt the platform, right?
The QR codes are rolling out as we speak and they should make their way to all user profiles soon. If you already have the feature enabled for your account, you can find your personalized QR code by going to your profile, clicking the gear icon and looking for the QR code option.
source:
Twitter
via
TheVerge