Twitter adds "report" button to Android app in the U.K.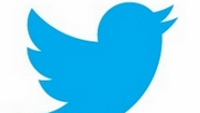 Lately, we've seen Twitter turn into a powder keg just waiting to explode in the U.K. and in Europe.
Bomb threats
have been made against the House of Parliament while other violent threats were made against European authors and journalists. As a social network, Twitter is bound to be a place where opinions are broadcast, some that you will agree with and others that you think are just plain wrong.
After listening to complaints from Twitter users in the region, a change was made to the desktop version of Twitter as well as the Android app in the area. Similar to what is already available on the iOS and mobile versions of the Twitter app,
a "report" button
has been added to the Android version of the app in the U.K. This new button will probably not be seen in the U.S. as the addition of it was basically in response to a regional matter. A freelance journalist in the area named Caroline Criado-Perez sought to have images of women shown on British Pound banknotes. Criado-Perez received tweets with rape threats and threats of other forms of violence, leading to the decision to start a petition which asked Twitter to include a button with tweets that users can click on to report a threatening message.
"Over the past week, we've been listening to your feedback on how we can improve our service. You told us that we need to make our rules clearer, simplify our abuse reporting process, and promote the responsible use of Twitter."
-Del Harvey, Senior Director, Twitter, and Tony Wang, U.K. General Manager, Twitter.
The button added by Twitter allows subscribers to quickly "flag" an abusive message straight from the tweet itself instead of filling out numerous pages of a complicated and long form. That was the old way to report an abusive Twitter post in the U.K. The button should start appearing as soon as next month. Besides the "report" button, Twitter has also updated the definition of "abuse" on the site. In a new "Targeted Abuse" section within the "Abuse and Spam" category, Twitter denounces attacks on individuals from multiple accounts or using a Twitter account to threaten and attack a particular person.
source:
Twitter (UK)
,
Change.org
via
PCMag