Did the White House lean on DoJ to probe AT&T and Time Warner? Cue the counter-investigation
2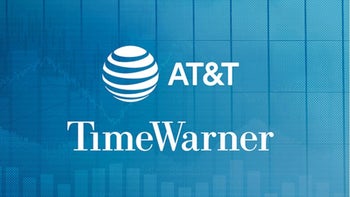 The
АТ&T deal with Time Warner
is in the spotlight again, this time from the opposite angle, as the newly-Democratic majority in Congress is prepping an investigation into the
White House's efforts to thwart the deal
.
Representative Adam Schiff, who is expected to now become the chairman of the House Intelligence Committee, said
Democrats will try to determine
if Donald Trump's administration and Department of Justice (DoJ) really had
antitrust concerns
, or simply opposed the deal on political grounds:
We don't know, for example, whether the effort to hold up the merger of the parent of CNN was a concern over antitrust or whether this was an effort merely to punish CNN.
The CEO of AT&T already came in defense of one of his newly-acquired Time Warner assets. CNN's Jim Acosta was banned from the White House press corps for getting into a verbal spat with President Trump, but the probe can't really be about that, of course, despite that CNN is now suing the White House for access.
According to Schiff, DoJ might have been leaned on by the Presidential administration to launch the antitrust probe which would be a potential legal violation of the process. AT&T's Randall Stephenson, however, is not overly concerned by the probe, as he says in the interview below: "
we are past that
."
Recommended Stories