Trouble logging into your bank app with Touch ID on iOS 13? Shake your iPhone...
9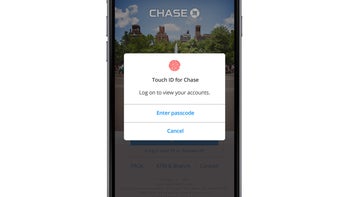 Millions of people are yet to jump to an iPhone with a Face ID module, which have only been around for two years or so. Given today's extended upgrade cycle that has gone from two to three years already - due to high prices and phones getting better - we'd wager to guess that millions of iOS users have upgraded to 13 or even the latest 13.1.1 version while still rocking an
iPhone 8
or
iPhone 7
with Touch ID.
Well, those users are in for a surprise due to one unpleasant little
bug in iOS 13
that prevents the splash login screen that demands you place a finger on the Touch ID module from showing over a variety of apps - from banking ones like those of Chase or Wells Fargo, to credential managers like 1Password.
What do? Well, the authentication screen is apparently still there, just the overlay is drawn as a fully transparent and invisible one, so if you are used to the visual prompt to place your finger on the TouchID module, there is none.
Perplexing as it may sound, shaking your iPhone usually makes the screen appear, or you could simply press your digit against the home key to authorize the login without the actual screen. Apple should be nipping this in the bud pronto, but until it does, remember to shake or bake if you need Touch ID for your password manager or banking app.