Toshiba Excite tablet trio unveiled, 13-inch Tegra 3 beast in tow
14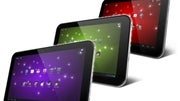 Remember that
13-inch tablet concept that Toshiba
was showing off a month ago? Yeah, the device is official now and it is called the Toshiba Excite 13. Now, before anathematizing the tablet as pointless and unpractical, just think about it: people sometimes enjoy sharing their slate with someone else, be it for watching a movie, playing a game, or surfing the web together. In such a scenario, a bigger display is an advantage, and that is the reason why Toshiba decided to craft such a beast.
In terms of specs, the Toshiba Excite 13 is powered by a 1.5GHz Tegra 3 chip, so performance should not be an issue. Its touchscreen display has a resolution of 1600 by 900 pixels, which may sound like much, but the actual pixel density is quite average due to the screen's physical size. There is a 5-megapixel camera on the device's back and a 2-megapixel one up front for video chats. Thankfully, a stand has been thrown in the set, and since the whole thing weighs 2.2 pounds, it will likely be used quite often. Android 4.0 Ice Cream Sandwich comes pre-loaded. Interested in getting one? Well, you will have to wait until June, and $629 is what the 32GB model will cost you.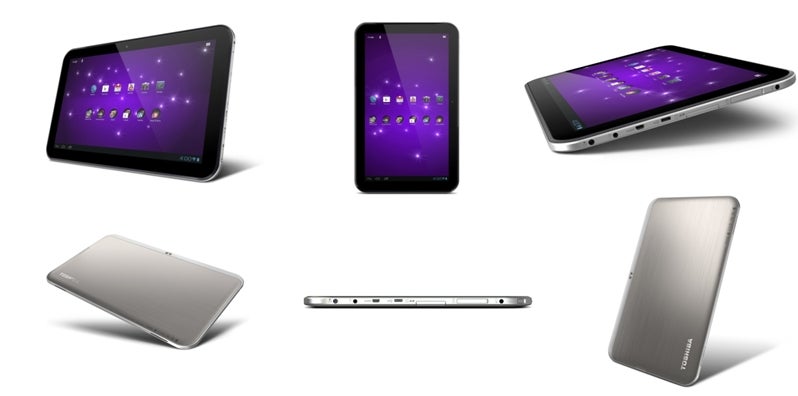 Toshiba Excite 13
But this isn't the only tablet that the company unveiled. Presenting the Toshiba Excite 10, which sports a 10.1-inch display with 1280 by 800 pixels of resolution. Just like its bigger brother, it comes with a Tegra 3 quad-core processor under the hood and a pair of cameras - 5 megapixels on the back and a 2-megapixel one up front. On a single charge, the device should last for about 12 hours until it needs to be plugged in, claims Toshiba. Out of the box you get stock Android 4.0 pre-installed, which is a great thing if you are not much into custom interfaces. The Toshiba Excite 10 will hit the shelves in early May and will retail for $449. Oh, and if the Excite 10 looks familiar, that is because
its images were rumored to depict the elusive Google Tablet
. Of course, these rumors are now debunked.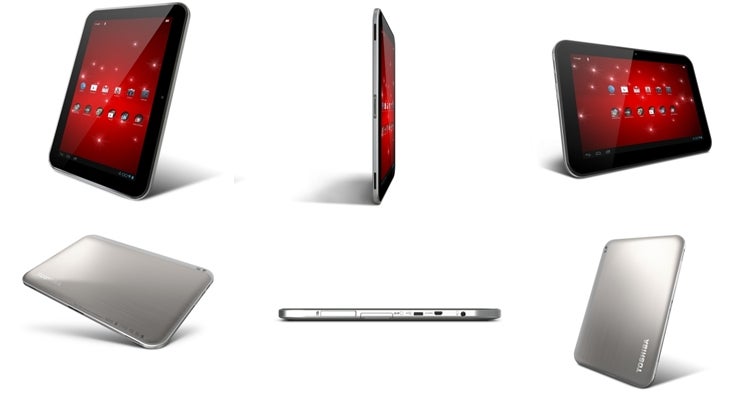 Toshiba Excite 10
Last but not least, we have the Toshiba Excite 7.7, which, as the name implies, has a 7.7-inch touchscreen, but interestingly, it is made using AMOLED technology. Other than that, it is pretty similar to the aforementioned tablets: with Tegra 3 processor under the hood and sporting the same duo of cameras. The Toshiba Excite 7.7 is expected to hit the market in June, but keep in mind that it will be more expensive than the 10-inch Excite model.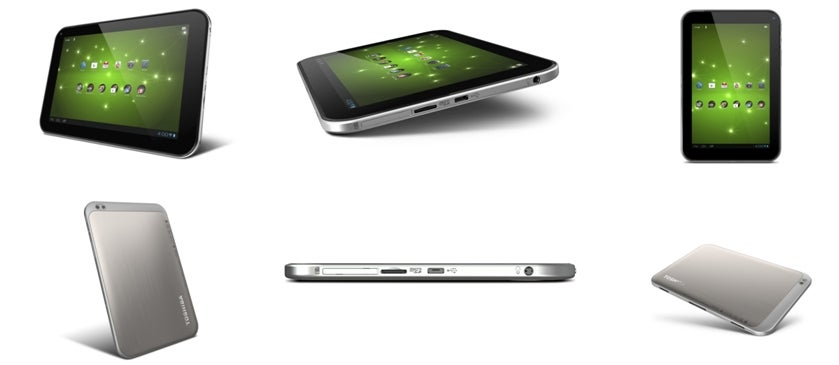 Toshiba Excite 7.7