Top 6 most expensive mass-produced smartphones of 2015
21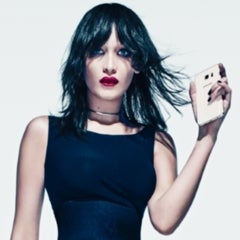 If you're rich and want to buy a super-expensive smartphone, you have
plenty of options to choose from
. However, these handsets that cost thousands of dollars (and sometimes even more) are not regular, mass-produced devices. They're limited edition models that only few are willing to buy. Still, there are also some mass-produced smartphones that are pretty expensive when bought off contract.
We've taken the time to look for the most expensive mass-produced smartphones introduced this year, and found 6 devices sold at prices that are definitely not accessible to many users out there. Check them out below, and note that this article is based on prices for the US market. Also, handsets are listed from the cheapest to the most expensive one, and we've only considered the models with the highest amount of internal memory available.
While other US carriers have priced the Galaxy Note5 64 GB at over $800 off contract, T-Mobile is only asking $779.99 for the handset, making it the
cheapest expensive
model on our list. As you may know, Samsung didn't introduce a 128 GB variant of the Note5, so 64 GB is its upper limit. Anyway, $779.99 gets you a high-end phablet that features the now famous Samsung S Pen stylus, plus stuff like a 5.7-inch Super AMOLED Quad HD display, an octa-core Exynos 7420 processor, 4 GB of RAM, and the best Samsung cameras thus far - all in a glass and metal body.
Samsung Galaxy Note5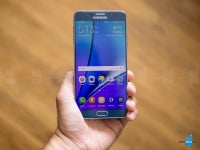 The Xperia Z5 Premium isn't available yet, but Sony will start selling it next month. The company already revealed that the Z5 Premium would cost €799 in Europe, which likely means the smartphone's price for the US will be around $800. Of course, we don't know if the Z5 Premium will be officially released Stateside (but we assume that it will). The Xperia Z5 Premium is the world's first smartphone with a 4K display (2160 x 3840 pixels), though most content
will be displayed in 1080p
. That aside, the handset offers an octa-core Qualcomm Snapdragon 810 processor, 3 GB of RAM, a brand new 23 MP rear camera, 32 GB of expandable storage space, and a 3430 mAh battery. Like all of Sony's recent high-end phones, the Z5 Premium is water-resistant.
Sony Xperia Z5 Premium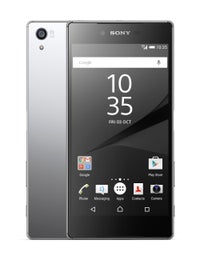 You can get an
iPhone 6s
at a relatively decent price ($649), but that's if you can live with just 16 GB of non-expandable internal memory. If you want the top-of-the-line iPhone 6s - the 128 GB model - you'll have to pay $849. That's a lot of money for a handset with a 4.7-inch, 750 x 1334 pixels display, but we mustn't forget the fact that specs aren't everything. The iPhone 6s is a very well made device that runs smoothly and offers unique features like 3D Touch, plus access to the iOS ecosystem.
iPhone 6s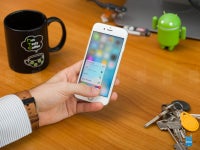 Just like the Galaxy Note5, the Samsung Galaxy S6
edge+
doesn't have a 128 GB variant. But the 64 GB model is quite expensive anyway: right now, you can't buy it for less than $859.99 off contract (that's if you're getting it from T-Mobile, because other carriers are asking even more). The Galaxy S6
edge
+ shares many of its features with the Note5, the main differences being the fact that the former has a dual-curve screen (5.7 inches, Quad HD), and doesn't come with an S Pen Stylus.
Samsung Galaxy S6 edge+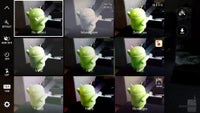 Interestingly, the Samsung Galaxy S6 edge can cost more than the S6 edge+ (despite the fact that it's older and smaller), though that's only if we talk about its 128 GB variant. Right now, the cheapest Galaxy S6 edge 128 GB is offered by AT&T, which is asking $914.99 (off contract) for it. Visually similar to the S6 edge+, the S6 edge sports a 5.1-inch Quad HD display, while only offering 3 GB of RAM, and a smaller (2600 mAh) battery.
No images
Finally, here we have the most expensive handset on our list: the iPhone 6s Plus. Apple is asking $949 for the 128 GB variant of its new plus-sized iPhone - that's $100 higher than the price of the iPhone 6s 128 GB. Sporting a 5.5-inch display with 1080 x 1920 pixels, the
iPhone 6s Plus
is considerably larger than the regular 6s. Other differences include the presence of Optical Image Stabilization (which makes the 6s Plus' 12 MP rear camera better), and a larger battery.
iPhone 6s Plus