The 10 most outrageously expensive smartphones and accessories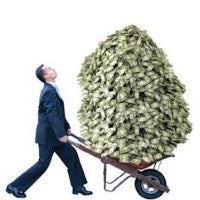 Have you ever sat on a bench somewhere and thought to yourself "Now, where do I spend all these millions I have?". Well, here are ten ideas for perfect purchases to spend your fortune on and show everyone that your life is a flowing river of 24 karat gold. Actually, they are so perfect that one fortune might not be enough. After all, the luxury item industry has to keep its prices high to exist, right? Not only it's a difficult place to get into (talk about shortage of skilled workers), but it's even more difficult to sustain. Those diamonds for hand-crafting lavish items don't come cheap, and your customer base is limited to the royalty, the Middle East petrol sheikhs, overachieving Silicon Valley entrepreneurs, and high-rolling rap stars.
Anyway, if you have a taste for the expensive, or a mathematical affinity for numbers with many zeros behind the decimal, check out our round-up of the most expensive smartphones and accessories according to our knowledge.