Top 5 free video calling apps for smartphones and tablets
17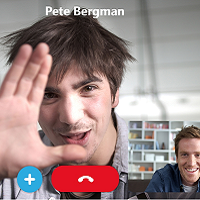 Wondering which as the best free video calling apps for smartphones and tablets? We've rounded up five solid picks, and we're ready to share them with you. Note that you may already know - or even use - some of the apps on this list, but we really can't help it if the most popular apps are also the best.
Instant messaging is one of the main advantages of owning a smartphone. Just ask yourself: what's better than being able to stay in touch with your family, friends, and coworkers from anywhere you may be in the world?
After the age of text-based instant messaging came and passed, came the era of voice calls, and we've seen some developers taking this idea to the bank over the past couple of years (Skype and Whatsapp are the best examples). However, while texts and audio are great and all, it turns out that more bandwidth, better cameras, and more processing power have already ushered in the next awesome feature: video calls.