TomTom says that there are no plans to develop an app for Windows Phone 7 right now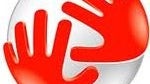 Naturally, app development for a particular mobile platform hinges on many factors, like its market share, but looking at Windows Phone 7 right now, it's clearly not yet at a high level to garner demanding app support.
That's probably why
TomTom isn't so forthcoming in developing an app
for Microsoft's Windows Phone 7 platform, and as it stands right now,
Navigon
appears to be the sole option for true turn-by-turn navigation for the platform. As much as some people would prefer paying a one-time cost for a navigation app, Navigon is generally re-branded to some sort of carrier GPS application – which of course, requires a monthly subscription. However, TomTom recently came out on the matter of developing an app for WP7 and said that they don't have information about a possible app in the near future.
Granted that we might not see one shortly, it does hinge on how well Windows Phone 7 is absorbed by consumers. Obviously, it's only a good business decision to wait it out and see how the platform performs against the competition, but once it's at a healthy point, we'd surmise a potential app in the works.
source:
WMPoweruser