TomTom plans to cut 10% of its employees due to stiff competition against smartphones
5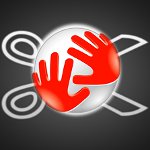 Although it's not a surprising result, especially when the trends show more people adopting GPS services on their smartphones, veteran GPS manufacturer
TomTom
has announced its plans on moving forward with cutting
10-percent
of its current employees. Obviously, the transparent reality of GPS being included on many phones has caused such heartache in the past for most dedicated GPS makers.
Actually, the move will aid the company to reduce costs as it attempts to forge ahead in a sea that's bumpy and wavy – seeing that they're encountering difficulty in keeping their hardware sale afloat. Furthermore, with the layoffs in place, TomTom will be
modifying
its research-and-development structure, in order reduce the turn time in getting a specific product to market, plus, developing newer products much more quickly.
TomTom CEO Harold Goddijn said, "
The new structure brings more transparency and accountability; makes it easier to make innovation choices and will reduce our time to market
."
Already, we've seen TomTom moving outside its traditional mold by developing offline maps applications, like what's
available on the iPhone
, but despite those new ventures, they continue to find roadblocks as they compete with free alternatives like Google Maps. Needless to say, it'll be interesting to see what TomTom brings to market in the future to help keep it in good light against the competition.
via
Electronista