TomTom for Android in the works, coming this summer
17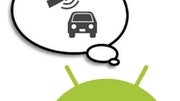 TomTom is one of the apps that only iOS users get to enjoy, but that is bound to change in the near future. That is because an Android version is currently in the works. Word comes from Peter-Frans Pauwels – co-founder of the company, who revealed the news during a talk with
Pocket-lint
.
Although an exact release date has not been set in stone yet,
TomTom for Android should be out this summer
. In terms of features, the app will be capable of everything that the iOS version can do. The only differences between the two versions are expected to be purely superficial, such as interface tweaks meant to make the app look good on displays of different sizes.
But will TomTom be worth getting? Since it will likely cost about as much as the iOS version ($60 for U.S. and Canada), many Android users would probably not bother checking it out. After all, the platform now comes with free navigation, courtesy of Google. On the other hand, TomTom is a trusted brand when it comes to satellite navigation, and the experience of using such a premium product will hopefully justify the cost. Guess we will have to wait and see.