Tired of all the same phones? This crazy dual-screen Android flip phone is here to break the mold
18
China is like the Wild West of smartphones: everyone seems to be doing whatever they please with no regards to the generally accepted rules.
And here is Chinese super-unknown Gionee, a company that is so obscure it might not be recognized even in Asia, but maybe this is the reason why Gionee is not afraid to experiment with some wild phones.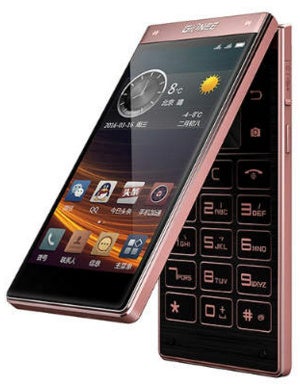 Take the new, poetically named Gionee W909: it's an absolutely crazy design with two displays, a numpad and it's a flip phone.
We should not be telling you much about the specifications because they hardly matter after the previous sentence, but here they are just in case: two 4.2" 720p displays, one inside and one out, the mid-range MediaTek Helio P10 system chip with 4GB of RAM and 64GB of internal storage. The custom Gionee UI comes on top Android 5.1 Lollipop, there's a 16MP main camera, a 2,530mAh battery and a USB Type-C port for charging.
Of course, you cannot buy this in the States or Europe officially, but it will likely be available for import via third-party resellers at some time in the not so distant future.