Tim Cook talks new product category launch in 2014 (Apple iWatch?)
26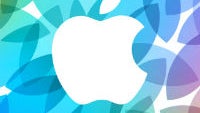 We've seen the fiscal
Q4 2013
earnings report from Apple, and the numbers are a mixed bag. While revenues were up, profits were down because the average revenue per device keeps dropping. The general thinking is that Apple needs a boost, and CEO Tim Cook is making it sound like Apple will be looking for that boost by launching a new product category next year.
Cook has hinted at new product categories before, but this time he specifically noted that the company saw significant opportunities in new product categories, and talked about "great new products in areas where [Apple does] not participate today". Cook referred to new products that we just saw, and new products coming "across 2014". But, Cook was careful to note that he hasn't promised anything, he's just speaking theoretically about how Apple could do this if it wanted.
Of course, the top suspect for a new Apple product category is the iWatch. There is always a possibility that Apple could put out a TV (which could be named the iWatch), but the assumption is that the iWatch will be a smartwatch to compete with current offerings from Sony, Pebble, and Samsung, as well as expected future offerings from Google, Motorola, Microsoft, Nokia, and LG.