Tim Cook said 'No' to suing Samsung but Steve Jobs said 'Yes'
69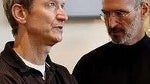 According to unnamed people who were close to the situation, current Apple CEO Tim Cook was against suing Samsung back in 2011. But Cook was
overruled
by then CEO Steve Jobs. Cook's concern was that Korean based Samsung was responsible for too many parts that Apple needed to build the Apple iPhone and Apple iPad. For example, last year it is estimated that Apple spent $8 billion to purchase parts from its rival. Apple's operations chief, Jeff Williams, said last month that Samsung is an important partner.
The relationship between the two companies started with Steve Jobs' desire to lock in a large supply of flash memory, back in 2005. Signing the deal with Samsung, which then had 50% of the flash market, provided Apple with the steady flow of chips it needed to produce the Apple iPhone, Apple iPod and Apple iPad. At the same time, it gave Samsung an insight into what Apple was thinking. With the unique knowledge that Sammy had, it could tell that the Cupertino based Apple felt that it had a
big winner
with the iPhone.
"Having a relationship with Apple as a supplier, I am sure, helped the whole group see where the puck was going. It's a very important advantage in this business if you know where to commit capital."-Horace Dediu, a former analyst at Nokia
Apple has been able to take advantage of Samsung's continuous upgrading of its capital plant. Last year, the company spent $21 billion on capital expenditures with a similar amount budgeted this year. But this relationship is also full of hate.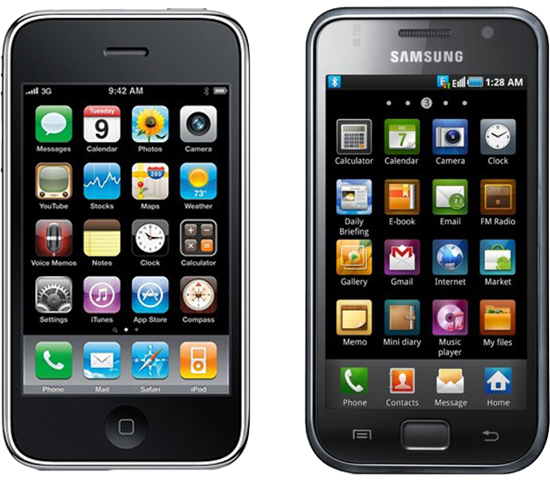 The Apple iPhone (L) and the Samsung Galaxy S
Samsung's president back in 2010, G.S. Choi, dismissed the Apple iPhone by saying, "
The popularity of iPhone is a mere result of excitement caused by some (Apple) fanatics
," but Samsung's mobile head had a different thought. "The iPhone's emergence means the time we have to change our methods has arrived," said J.K. Shin the same year. The
Samsung Galaxy S
was born, followed by the
Samsung Galaxy Tab
which was seen as a blatant iPad ripoff at Apple. Cook had counseled patience, but Steve Jobs had had enough and in April of 2011, Apple
filed its first lawsuit
against Samsung. And the rest, as they say, is history.
source:
Reuters