Apple CEO Cook doesn't expect China to seek revenge against Apple
13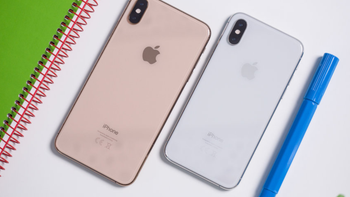 In the immediate aftermath of Huawei's placement on the U.S. Entity List, there were questions about whether China would retaliate against U.S. companies; after all, being out on the list means that Huawei cannot source parts, components, and software from U.S. firms (although it was given a limited 90-day reprieve). Outfits like Google, Qualcomm, ARM Holdings and others have basically cut ties with the Chinese manufacturer. Huawei will replace Android with its own operating system, but the loss of support from the U.K.'s ARM Holdings (which uses some American technology), Synopsys Inc. and Cadence Design Systems Inc. makes designing the beleaguered manufacturer's in-house chips quite difficult.
Some analysts have factored in the possibility that the Chinese government will get back at the U.S. by banning Apple devices (Goldman Sachs sees the tech giant's profits declining by 29% under such a scenario), and the country has reportedly
created a blacklist of firms that it will seek revenge against
. However, Apple CEO Tim Cook told CBS News this morning (via
The Street
) that he believes that Apple would not be on such a list. The executive said that having been in China for so many years, there is "a healthy level of respect for both sides." Cook did tell CBS News that despite his optimism on the subject, there is still a possibility that his company will be targeted by China.

Apple CEO Tim Cook doesn't expect the Chinese to seek revenge against Apple
Besides the "respect" cited by Apple's top executive, the Chinese government must know that any ban imposed on Apple would hurt the country even more. That's because the device is assembled in factories located in China with mostly Chinese employees doing the work. A ban against Apple in one of the company's most important markets
would surely lead to production cutbacks and layoffs of factory workers in China
.
Huawei's CEO praises the iPhone ecosystem

Cook not only discussed possible Chinese retaliation against Apple, but he also discussed what would happen if the U.S.-China trade war escalates and tariffs are imposed on the iPhone. Since the device is assembled in China, as we noted, it is considered to be an import from that country. As such, the iPhone faces an additional 25% tax if President Donald Trump decides to include smartphones in the next tier of products to be covered by the import tax, as expected. Certain cases for the iPhone and iPad are already being taxed, and Apple is eating the additional cost, which keeps the prices of these accessories the same. But that might not be feasible for Apple to do for the iPhone. Morgan Stanley analyst Katy Huberty says that if tariffs are imposed on the iPhone,
the price of the iPhone XR could rise in the states by as much as $160
.
"Well, currently, the Chinese have not targeted Apple at all. And I don't anticipate that happening, to be honest. I'm hoping that doesn't happen. And I don't anticipate it happening. I know people think the iPhone is made in China. The iPhone is assembled in China. The truth is, the iPhone is made everywhere. It's made everywhere. And so a tariff on the iPhone would hurt all of those countries, but the one that would be hurt the most is this one. We've had a company in China for a long time. And so, there is a, I believe, a healthy level of respect for both sides. And so I don't anticipate that happening. But I'm not promising that it will not, but I don't anticipate it."-Tim Cook, CEO, Apple
A ban against Apple in China might hurt the Chinese more than the psychological effect of exacting revenge on one of Huawei's rivals. Even Huawei's founder doesn't approve of such a move. Ren Zhengfei, who is CEO of the company he started, has said, "iPhone has a good ecosystem and when my family are abroad, I still buy them iPhones, so one can't narrowly think love for Huawei should mean loving Huawei phones." Meanwhile, Chinese consumers have been boycotting Apple and many have replaced their iPhone with a Huawei branded handset.