Apple's Tim Cook instrumental in avoiding costly trade war with China
3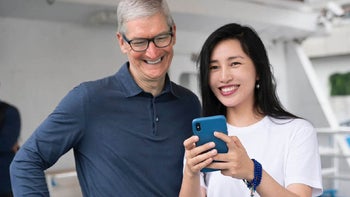 The US is on the brink of the most comprehensive trade deal with China that has ever been attempted, and apparently Apple's CEO Tim Cook is
supervising the process
in a consulting role so that the White House team doesn't step on American companies toes while trying to extract concessions.
Apple is in an interesting double-edged position in any dealings with China as it is one of its largest markets plus it directly supports about 3 million jobs there in electronics assembly and supply chain. Any tariff escalation could make iPhones more expensive or force it to eat the difference, plus negative attitudes towards America are already making the Chinese switch further to local brands out of sheer patriotism.
Thus, Tim Cook is uniquely positioned to provide valuable insights on how to balance China's tactics with the business realities of American companies. Moreover, he doesn't snub meetings with the President or government officials on some ideological Silicon Valley grounds, adds one official, and addresses the communication simply as help to navigate the tricky business relationships with China:
He'll take the meeting, and in some regards, take the risk. A meeting with POTUS — it's a pretty fluid environment. The risk paid off. He says, 'You're a successful business guy, we know how hard this public policy stuff is, help me continue to run this successful American company,' and that appeals to them. He's managed to forge relationships with senior folks and made a strong impression on them and it shows in some public policy choices that were made and were not made.
Needless to say, there are already people disappointed with the China deal even before it is announced, as according to them it gives too much away or doesn't punish for previous behavior, but the same is true for the other side. Chinese trade negotiators are reportedly facing some backlash at home for the same accusations, too, and still have to sell the comprehensive arrangement, but that both parts would walk away mildly disappointed is a telltale sign of successful negotiations - at least that is what business books say - and Apple's CEO may have been instrumental in avoiding a costly trade war with China.