This will allegedly be the first smartphone from the former mobile phone division of Siemens
41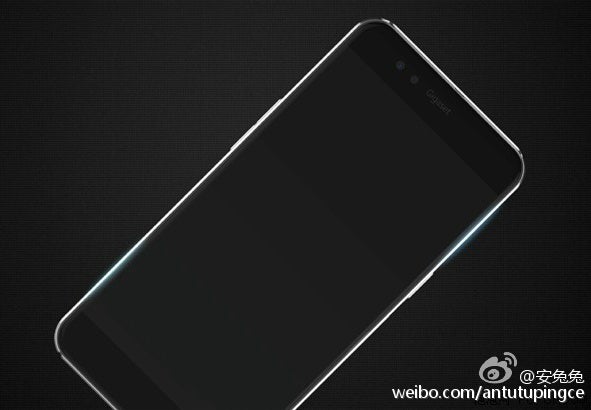 Some of you guys might not remember this, but back more than a decade ago, Siemens was one of the world's leading mobile phone makers. A lot has changed in the industry, and Siemens was one of the first giants to quit the mobile phone market.
Since then, the Home and Office Communication Devices division of Siemens was purchased by Gigaset back in 2008, while Siemens transitioned towards other industries such as wind turbines and medical equipment.
While Gigaset never made it on our smartphone-minded radar, AnTuTu, the company behind the mobile benchmark app with the same name, has just revealed that Gigaset is getting ready to launch its first smartphone, and a high-end one at that.
AnTuTu has published a benchmark result for the smartphone, and judging by the hardware specs mentioned in it, the Gigaset smartphone will aim for the high-end segment of the market. The heart of the Gigaset device will be a Qualcomm Snapdragon 810 chipset paired with 3GB of RAM. Other specs listed by the benchmark result include 32GB of integrated storage space, a display with a resolution of 1080 by 1920 pixels (the size of the panel is not mentioned), a 16MP primary camera, and an 8MP of secondary shooter. On the software side, the handset will run Android 5.1.1 Lollipop, the latest version of Android currently available.
Although the Snapdragon 810 has often been criticized for its poor thermal performance, overheating issues do not necessarily show up on every handset that integrate the chipset, a perfect example of this being the
OnePlus 2
and the
Xiaomi Mi Note Pro
.
AnTuTu has also published a couple of teaser images, ones that reveal that the Gigaset smartphone will come with a metallic frame. Now, since the angle of the teaser images doesn't allow us to take a sneak peak at the back of the handset, we shouldn't rule out the possibility that the smartphone will come with a metal unibody.
AnTuTu also says that Gigaset will officially unveil the smartphone next week at IFA 2015 in Berlin. If this turns out to be accurate, it won't be long before we get to learn all about the first smartphone from the former Siemens mobile phone division.