This short movie has been shot exclusively with the Samsung Galaxy S6 edge
34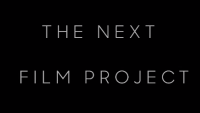 In an attempt to promote the
Samsung Galaxy S6 edge
's video-snapping chops, three young filmmakers from the Netherlands have decided to shoot a short film exclusively using Samsung's curved-edge smartphone.
It was only a few years ago when there was a clear distinction between the video quality offered by professional digital cameras and the choppy low-res videos that you could shoot with a smartphone. While we've seen great progress in both fields over the past few years, we're particularly impressed by the substantial improvements in terms of the video quality that modern smartphones can produce.
Although it can also be viewed as an art project, Samsung's latest promotional material for the Galaxy S6 edge - which you can catch below - is basically an exaggeration based on this undeniably remarkable progress.
Aside from the fact that every frame is captured with the Samsung Galaxy S6 edge, "The Next Film Project" is also interesting in the way that the short movie will ultimately consist out of three parts. Djoerd de Bont, the young filmmaker tasked with directing the first part, explains that each director will have to build around the choices made by the director of the precedent episode, which adds an element of surprise in the entire equation. Here's the first part of the short film:

As far as the actual video is concerned, the picture quality suffices for low-budget movie standards, but you should bear in mind that the video was created by filmmakers with experience in lighting, scenery, and framing. Furthermore, we're inclined to believe that the original footage was put through a fair amount of post-processing before reaching its final, fully-polished stage.
Thanks to its 16MP primary sensor with OIS and 4K recording capabilities, the Samsung Galaxy S6 edge may produce some of the best video footage out of all the smartphones out there, but it's far from being the perfect camera for filmmakers.
source:
Samsung