This is what Google Play Music will look like with Material design
32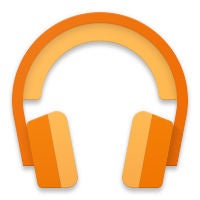 Although Google has been rolling out Material design updates to various apps, there are still plenty of Google apps that won't be getting the new UI overhaul until the Android 5.0 update has officially dropped. And, while that hasn't happened, many of the Google apps have leaked, meaning we now get to see what Google Play Music will look like with the new design.
The leaked version of Google Play Music is 5.6.1640, and it features Material design changes through most, but not quite all of the app. If you've seen the Material design updates that have rolled out to the
Play Store
and
Play Newsstand
, you'll notice the themes that run through Google's new design language, like the new menu icon in the top left that changes to a back arrow when necessary, the new typography and smaller icons in the hamburger menu, and the subtle shadows that give depth and context to items.
We're definitely enjoying the new look that has been coming to Google products across Android and the web, and we can't wait to get the whole package all sorted out. It should also be very interesting to see as third party developers update more for Material as well.