This is the world's thinnest phone charger and it's also ingenious
13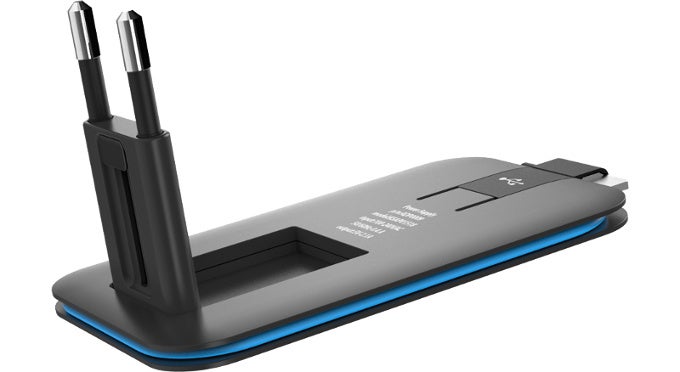 There is a ton of innovation in the smartphone space, but when it comes to the equipment that you rely on to charge up your phone every day... well, not so much. We have had quick charge and other hugely important technical innovations, but the look of the smartphone charger remains pretty unoriginal and stale throughout the years.
Here is a company that brings change: Kado, an accessory maker that has designed and made the world's thinnest phone charger.
It measures at just 0.2 inches (5mm) of thickness, achieving that via fold-in prongs. The cable smartly wraps around the charger for a more organized, tidy look, and is actually removable in case you need to use it to sync your phone to a computer.
Kado's charger outputs 5 volts and 2.1 amps of power, which results in 10.5 watts of power and qualifies as quick charge-compatible.
You can pre-order your charger with a choice of Lightning, microUSB or USB-C to fit your phone, and the charger itself comes in a choice of black, white or rose gold color.
The price is set at $39 via Kickstarter, and the project has already been overfunded. If you back it now, you can expect the charger to ship in December 2017.