This is perhaps the greatest iPhone concept ever
48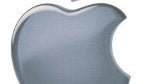 Check out this video of a completely fake but completely awesome Apple iPhone concept that packs a holographic display and a laser keyboard into an ultra-thin body.
The concept iPhone is incredibly thin. It packs a larger display than past iterations of the iPhone and essentially goes from edge to edge. The larger display is something that is expected to hit the upcoming iPhone 5 but a body that thin probably isn't as close to being a reality as many of us would like it to be.
The two concept features are what make this iPhone so awesome. The laser keyboard projects a keyboard onto a surface when the iPhone is laying down in landscape mode. The holographic display can project any video above the iPhone making for easier watching.
Think we will ever see features like this on phones in the future? Check out the video and tell us what you think in the comments below.
source:
Mobile Syrup